Hi, I am Belinda Fettke.
I am a wife and mother of 3 grown children.
I was a registered nurse in a past life.
After 13 years as a stay at home Mum, I ventured back into the workforce as the PR Marketing photographer for Scotch Oakburn College for 8½ years. This involved covering every aspect of school life, in which I immersed myself and loved that I could capture kids being kids in a state of the art educational facility. I could celebrate their achievements, their friendships and their growth to mature young adults. It was a very precious time and I learned so much about photography and ventured into Social Media.
I began my own photography business BPhotography over 7 years now.
I consider myself a storyteller and am drawn to passionate, creative people … hence my bi-line "the Art of Storytelling". I want to capture memories and share stories through the visual medium of photography. I especially love photographing people and consider myself lucky to do something I love as 'work'. 
I find inspiration in the simple things around me, in love, in family and in amazing literature. To convey an emotion and feel something real from an image or written words is incredible to me.
I look for light to see where it falls and the shadows it creates. I find textures intriguing.
I love to laugh and I sing whenever I feel like singing. I sing to my steering wheel regularly on long drives – it makes me happy!
I am humbled by the wonderful people I have met through my work, my photography, my association with the Australian Institute of Professional Photography (AIPP) and allied resources. Humbled that I have permission to capture the deep essence of true emotions and precious moments in time. Often these moments can't be repeated. I am honoured to capture people's stories and thankful that I can share them.
While I specialize in wedding photography, family and children's portraiture I also photograph pregnancies, newborns and pets. I am happy to go to special places for my client portraiture, somewhere that has true meaning for them.
I take time to perfect my craft, to know what I love and to be inspired and inspire others.
I am proud of the work I produce.
I am an Artisan.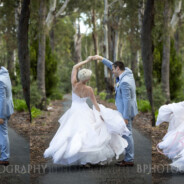 "Life is short & if you ever come across a beautiful, exciting crazy moment in it, you got to seize it while you can before the moment's gone." Ted Moseby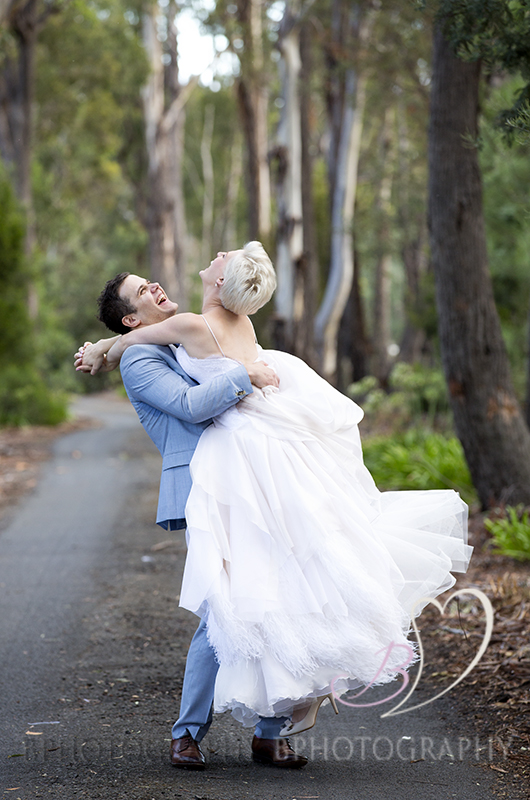 Chelsea and Marc set out to create a romantic themed wedding with a modern edge in Tasmania and they succeeded. As most of their family and friends were coming from interstate for the celebrations, they felt it was important to not only showcase the incredible local produce, both food and wine, but share their celebrations in a stunning local venue.
Award winning Josef Chromy Wines in Relbia did not disappoint. Guests witnessed Chelsea and Marc make their nuptuals to each other in one of the most beautiful settings in Northern Tasmania.
It was the very first wedding in the recently constructed Lakeside Wedding Pavilion at Josef Chromy. Nestled on the water's edge, the white painted wooden pavilion created a romantic atmosphere with ducks and geese swimming by and an incredible backdrop of vineyards.
The light rain that fell at the start of the service did not dampen any spirits, and in fact, made for beautiful light for our photography and added a little quirkiness with all the umbrella's on display for a few minutes.
The rain cleared and the sun even glimpsed through the clouds for a few moments as if sending a small blessing down on Chelsea and Marc. It was just perfect!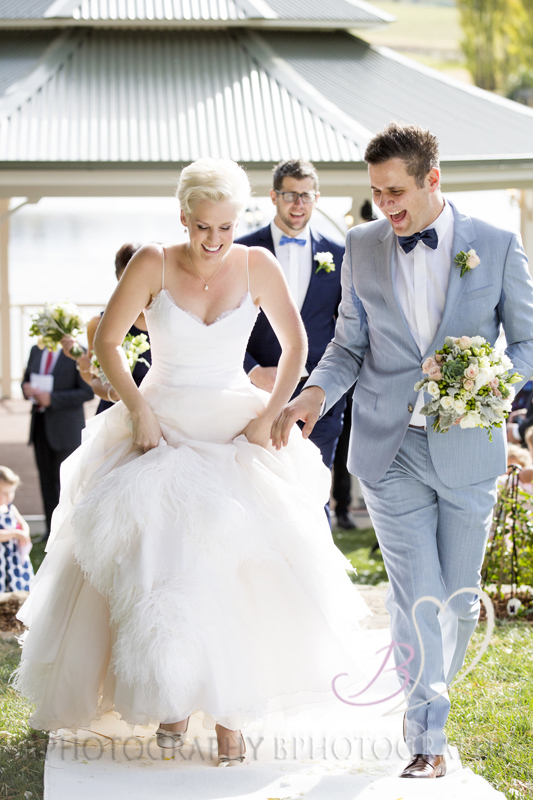 Starting at Chelsea's parents house in Trevallyn with the girls getting ready in the morning became a sign of how the day would develop. Laughter and stories of friendships were shared while nail polish was applied, Katrina Lockhart from Convict Cutters created the hair styling and Krista McCrimmon did the makeup. Two incredibly talented women who transformed the bridal party in a few short hours. And, what a gorgeous setting for photos with lots of childhood memories around. So much fun!
Bron, my second shooter and best friend, captured the boy's story while I photographed the girls. Marc wore a Hugo Boss pale blue striped suit with a navy blue bow tie and the guys were dressed in navy blue Oxford suits with tan shoes.
Chelsea's dress was created by Andrea Gorrie Bridal Couturier in Melbourne along the design concept the two of them came up with; to incorporate white Ostrich feathers into the voluminous skirting and French lace in the delicate fitted bodice with shoestring straps. The bouquets were made with love by Emma Bird of 'Life as Little Bird' and were stunning with pale pink roses and soft blue grey foliage complimenting the velvety pale skin of the bride. The bridesmaids were wearing navy blue Alannah Hill dresses.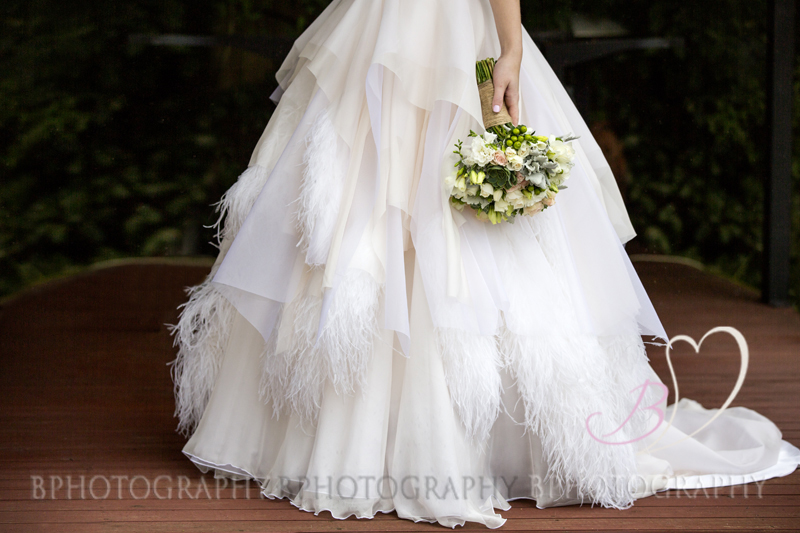 The weather all morning was wild and there was almost constant rain on the hills in the distance, but very little in Launceston. When Chelsea walked down the white carpeted aisle on her father's arm, it brought a tear to Marc's eyes and he looked at her like his world had new purpose. It was such a powerful affirmation of his deep love for her and she glowed with happiness.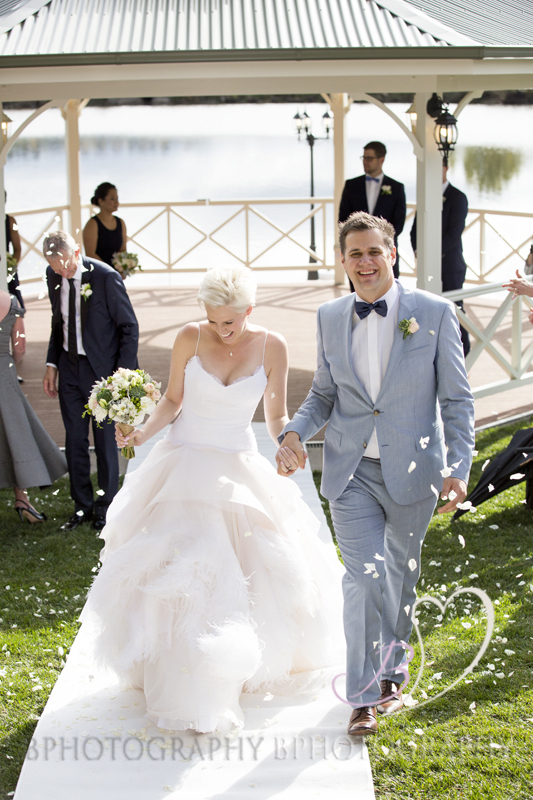 Chelsea's Godfather, Kelvin Todd, married the pair who had close friends Winnie, Stephanie, Glen and Tim standing beside them in their Bridal Party.
The wonderful food and wines of the region topped off the reception with a 10 course degustation sampling and lots of great music to dance along to. The attention to detail in the food displays with small autumn touches created the feeling that you were outside in the vineyard, especially with all the natural light flooding in. It was a perfect wedding and celebration of two very special people.
I was honoured to be a part of Chelsea and Marc's day. Thank you xx