It was amazing to witness the transformations of 5 slightly 'self conscious' women on Tuesday morning, just wearing their regular streetwear clothing and very little makeup, to confident business women with hair, makeup and clothing makeovers, playing up for the camera by lunchtime!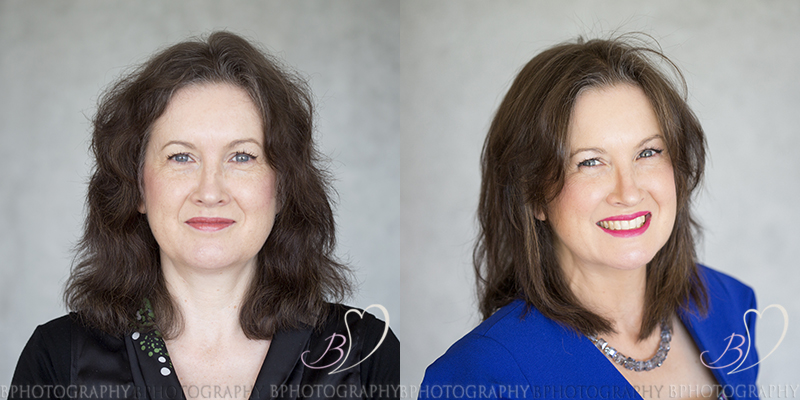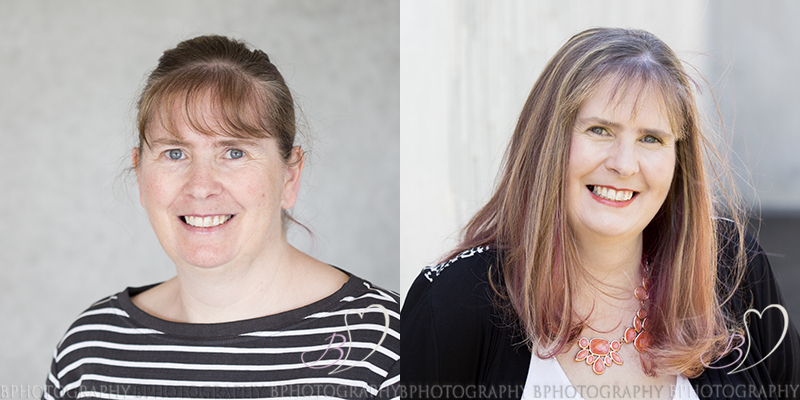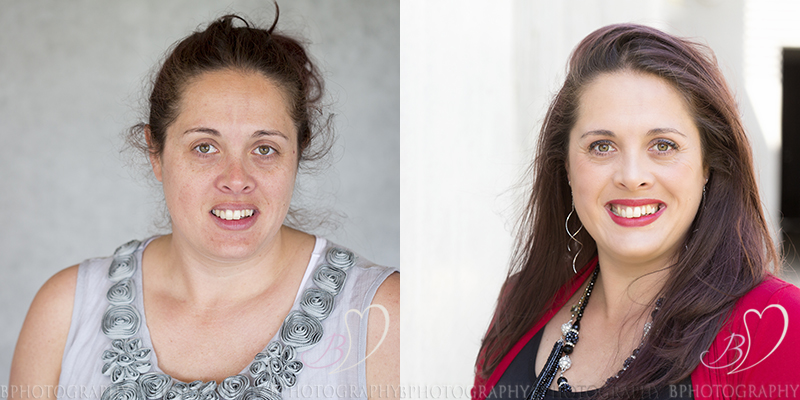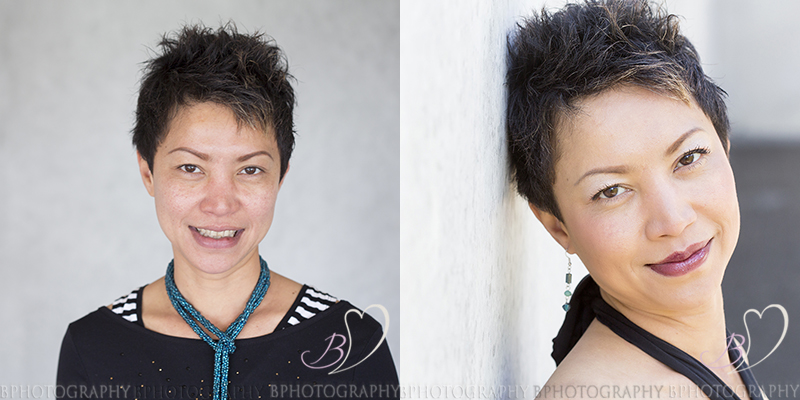 The Empowered Mums Business Network has partnered with Launceston's style icons and high powered business women to host an evening filled with style, bubbles and silent auctions to raise awareness and funds for the Ovarian Cancer Association on Thursday, October 30th. Images from the photoshoot showing 'befores and afters' will be projected on the evening and discussed by compares Sue Rees, Sue Rees Modelling and deportment Agency and Christine Hepburn from the Defining Edge, explaining the importance of developing a personal style to reflect who you are and where you are going in your businesses. They will be discussing how to dress for personal branding as well as for your body shape and personality.

The Styled for Success makeover was a collaboration with Mary Kay cosmetic consultant Ari Powell, Nadine Hawkins – Jewellery from Park Lane and Amali Jewellery, Hair styling by Nita Baker and clothing from local Launceston businesses; Mi Lili, Postie fashions, Pretty Woman and Intimo. 
Each woman, all busy Mum's; running their own small businesses from home, were photographed on arrival without any direction and with very little introduction to me. I wanted to photograph them as they were … both headshot and full body photographs. You can see from how they are standing in these images that it wasn't a comfortable experience, because they haven't yet connected with me as a photographer. I photographed them again after being Styled for Success with hair, makeup and flattering clothes. When they were feeling more confident. I gave advice and tips on their presentation and how to stand to flatter the feminine figure. I relaxed them to enjoy their photoshoot. We battled wind with lots of laughs and amazing results.
I truly believe this makeover improved the confidence of every woman and now she has a profile picture to use across all social media business platforms. I have written a blog ' 9 tips to profile picture perfection '  http://bphotography.net.au/9-tips-for-profile-picture-perfection-_-bphotography/    if you would like to read more about this.
Thank you to our wonderful models for being involved and for trusting me to relax you in front of the camera and bring out your personality. I loved the opportunity to be a part of this important fundraiser.
Sarah Jordon-Ross (Owner of Asporea Wellness) Make up by Ari Powell with Mary Kay. Clothes by Mi Lili. Necklace by Park Lane
Julie Jones (Owner of Dine like Kings) Make up by Ari Powell with Mary Kay. Clothes by Mi Lili. Necklace by Park Lane
Liz Bowen (Owner of Tradigital with Liz) Make up by Ari Powell with Mary Kay. Clothes by Postie Fashions. Necklace by Park Lane
Nadine Hawkins (Juice Plus and Park Lane) Make up by Ari Powell with Mary Kay. Clothes by Pretty Woman. Necklace, bracelet and earrings by Park Lane
Nita Baker (Top Fashions Online) Make up by Ari Powell with Mary Kay. Clothes by Intimo. Bracelet and earrings by Park Lane.
Do you enjoy a night out with like-minded business women? Do you love keeping up with the latest fashions and professional styling? Perhaps you've been affected by Ovarian Cancer in some way?
Come and spend a Thursday night out with the girls, supporting a great cause, and empowering yourself with great advice from the fashion experts of Launceston.
Tickets available at http://www.trybooking.com/Booking/BookingEventSummary.aspx?eid=102222