Don't underestimate the power of having your own blog and sharing posts on Social Media!

I was asked to contribute to the Jetstar Inflight Magazine (September Issue) with a two page spread (pages 26 – 28) highlighting a few of the wonderful local businesses in George Street, Launceston. http://www.ink-live.com/emagazines/jetstar-australia-magazine/1720/september-2014/#26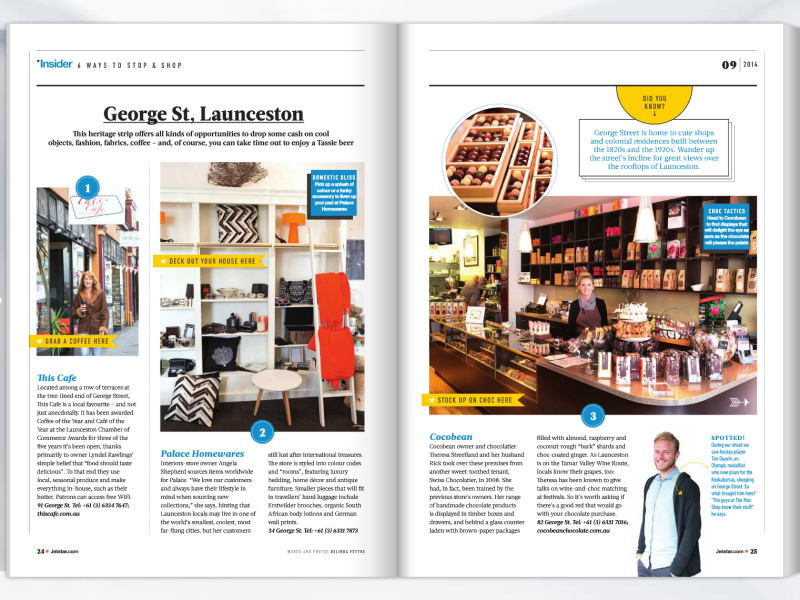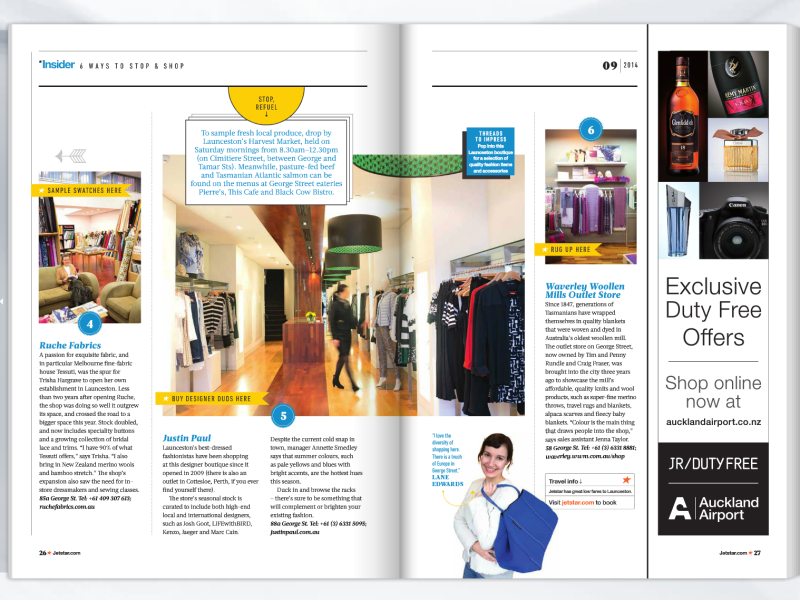 The editor contacted me saying she had seen my photos and knew of my writing through my blog on my website bphotography.net.au.

Unfortunately, not all the businesses were included in the published article, but I will blog each and every one over the coming weeks.
I want to thank each of the business owners I approached for being so generous with your time and for sharing so many wonderful stories. I can't wait to share and inspire others to visit Launceston. Thanks also to Tim Deavin and Lane Edwards for their Vox Pops!

As Henry Roth quoted recently to me "Life doesn't just come to you. You have to shake it, seize the moment and make it happen" … blog, blog, blog