It is meant to be Good Luck if it 'Rains on your Wedding Day'…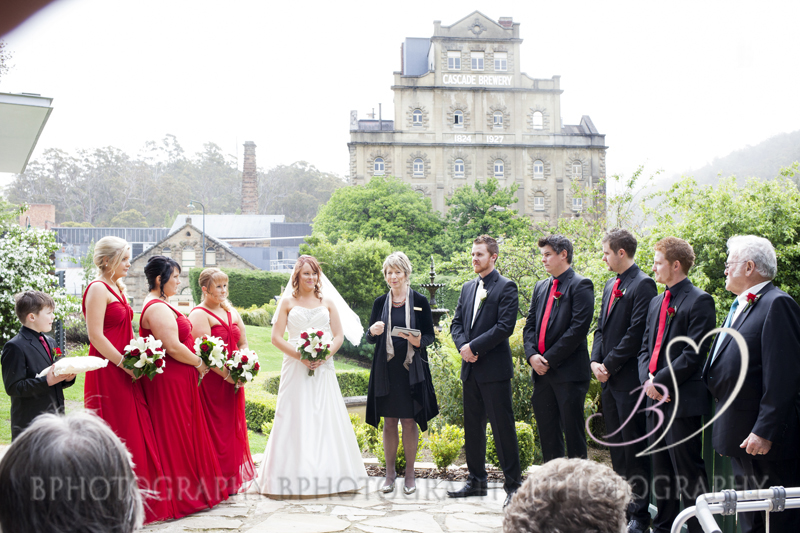 Well it certainly rained on Anita and Dan's Wedding Day, though it kindly stopped for an hour so the Bride and Groom could have a sneak peak before the wedding. The Girls got ready at Wrest Point Casino, Hobart and there was lots of fun and laughter; especially when the Flower Girl, Charlie, joined them. It didn't take long for her shyness to disappear and jumping on the bed turned out to be great fun.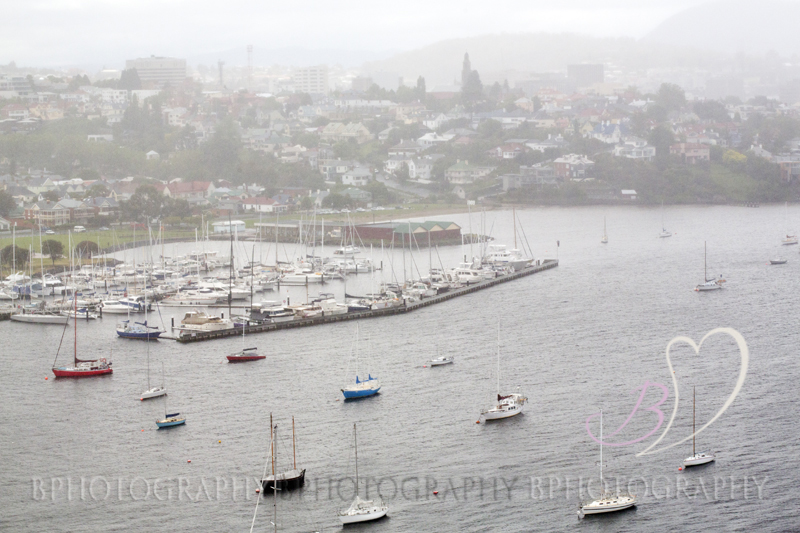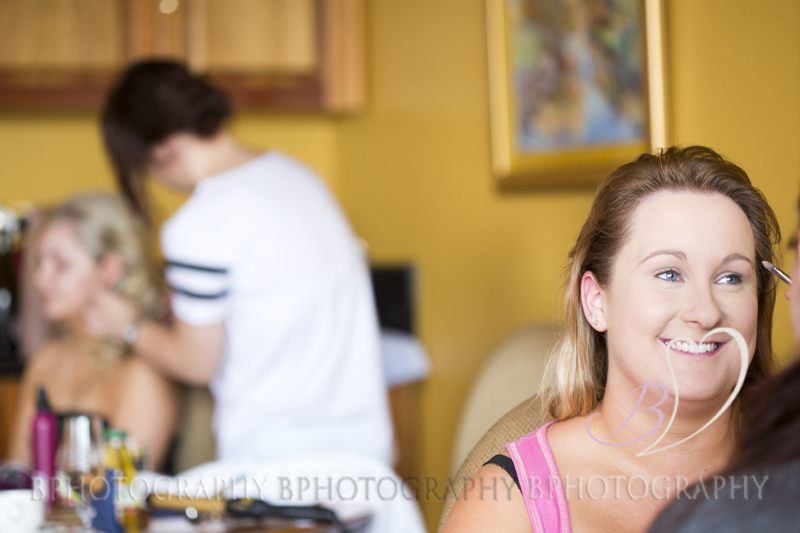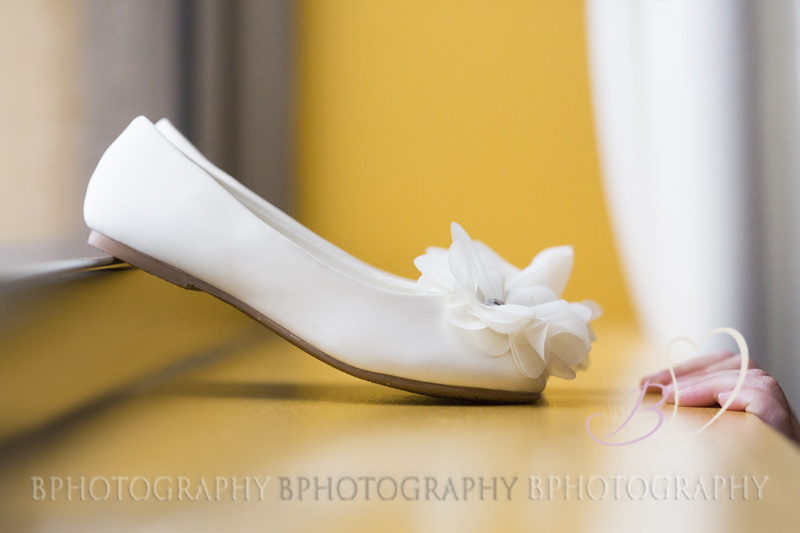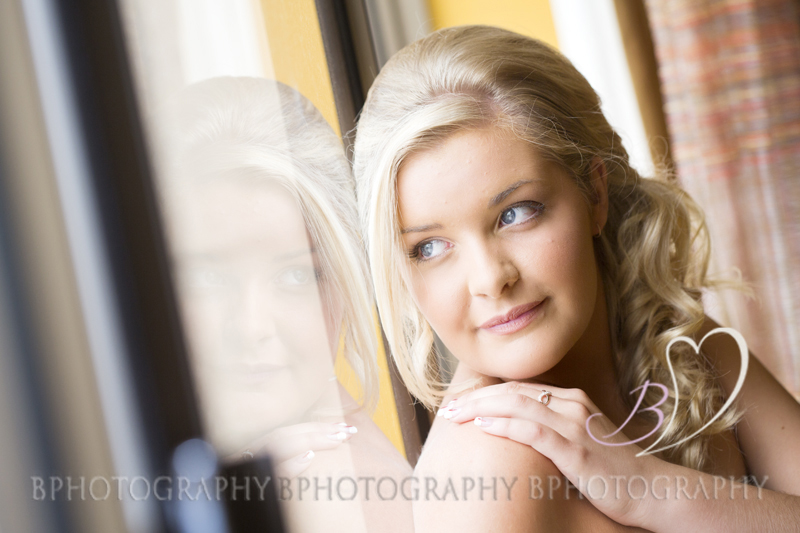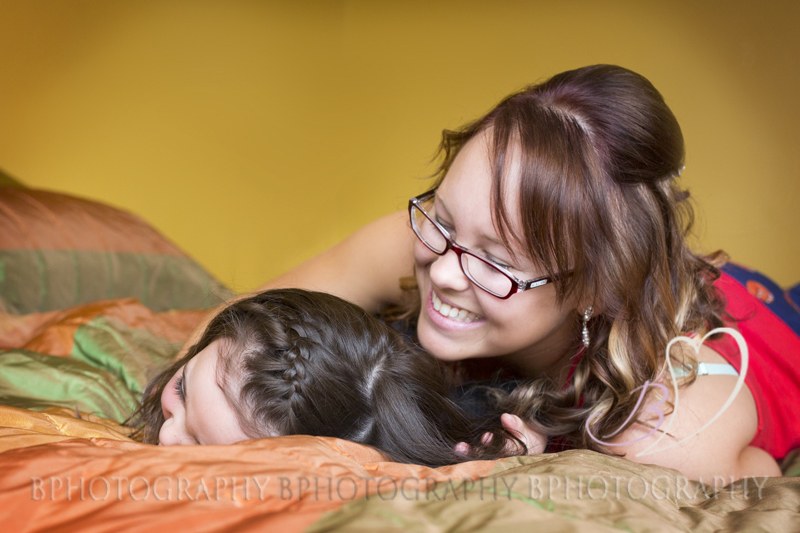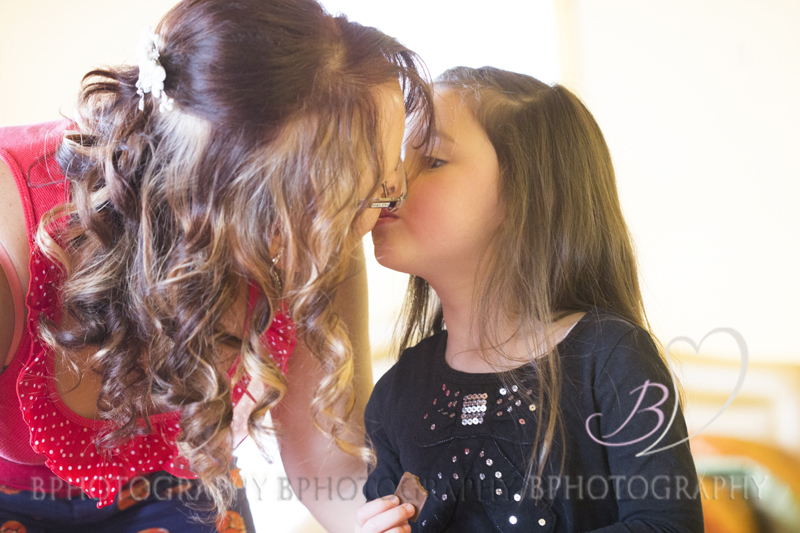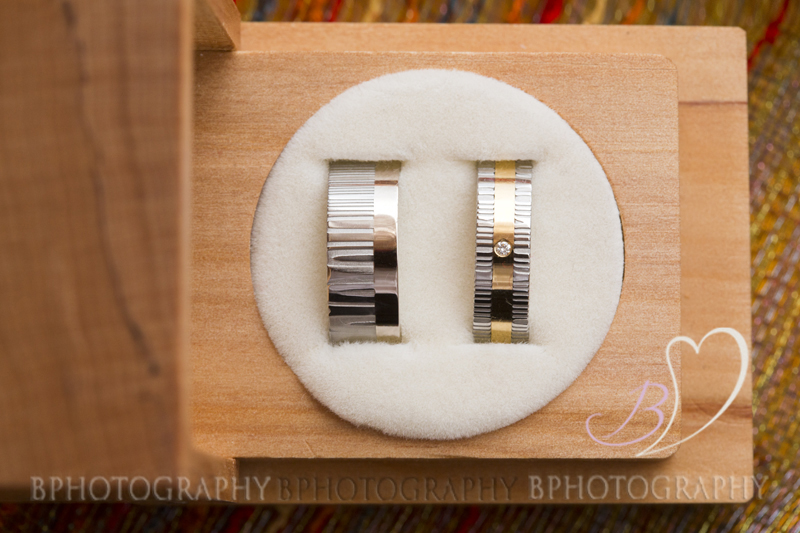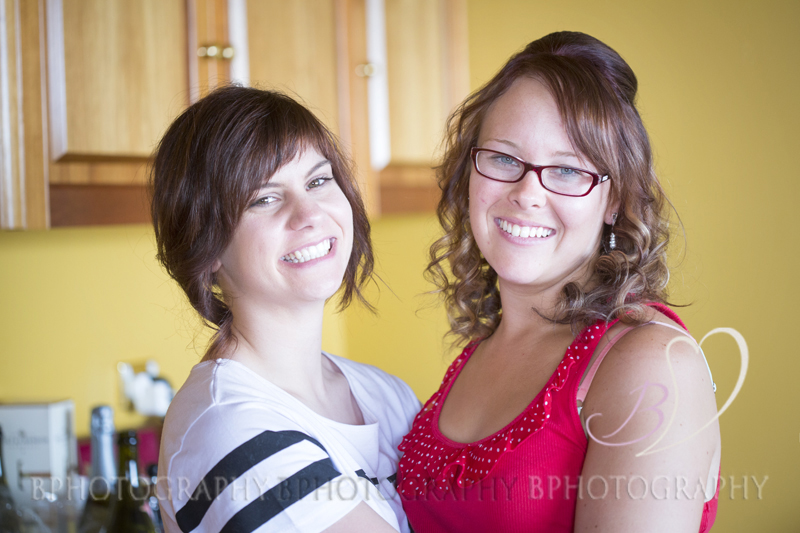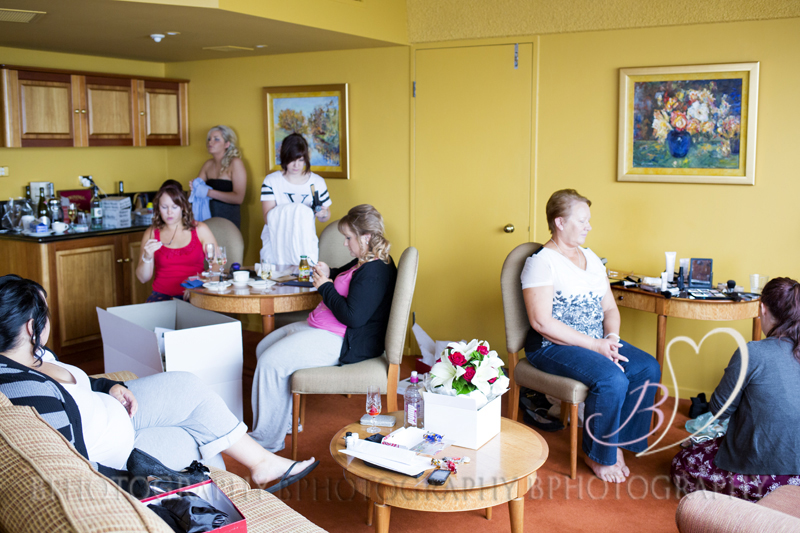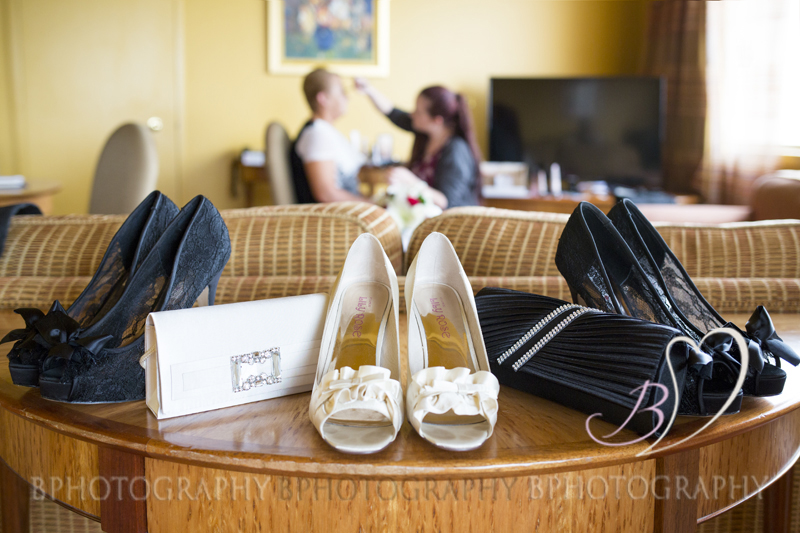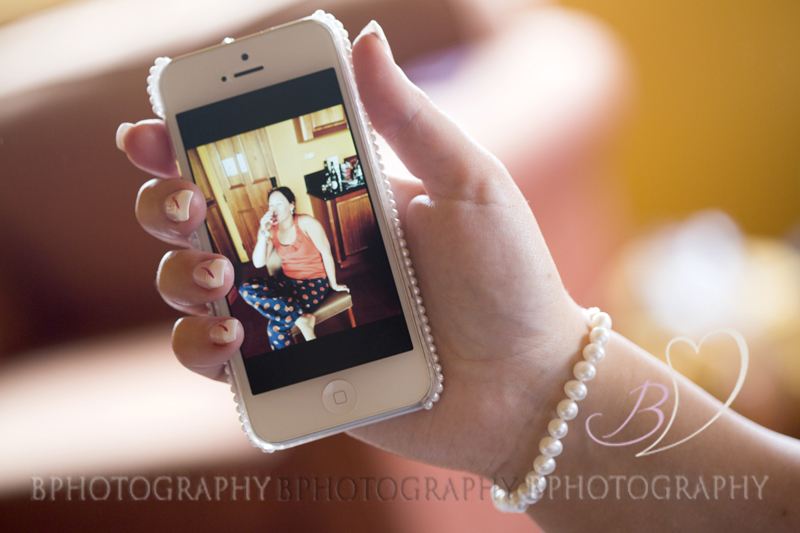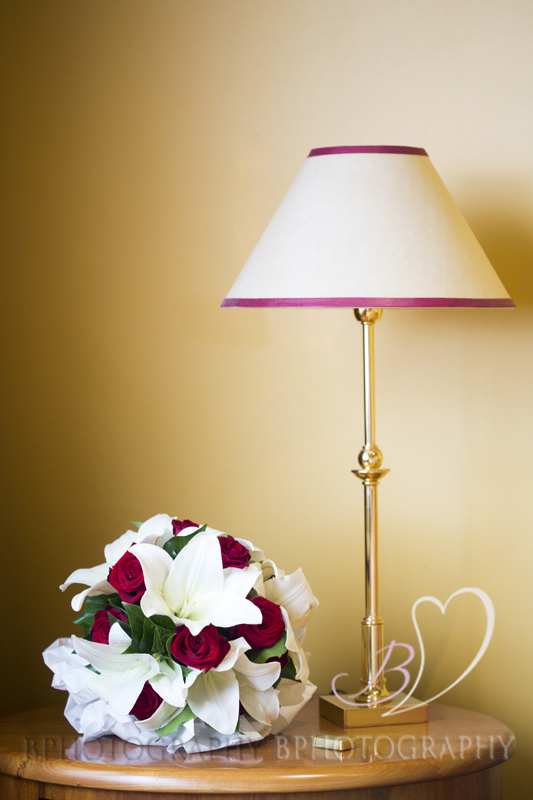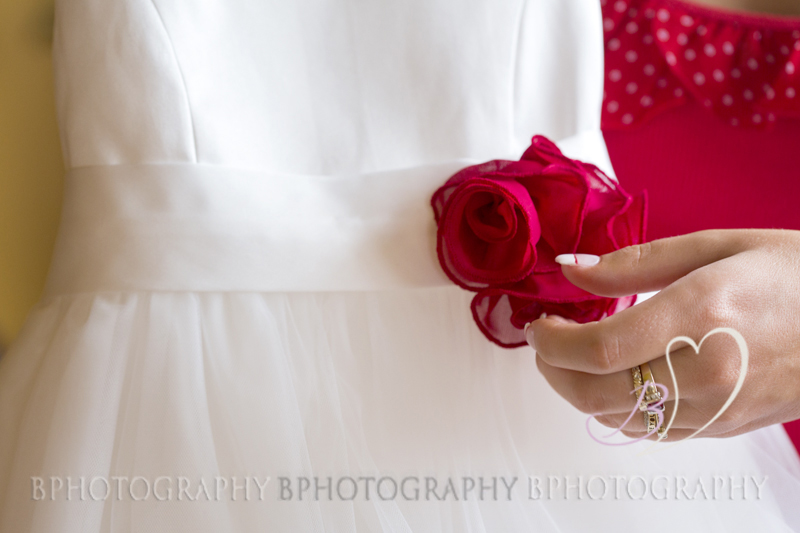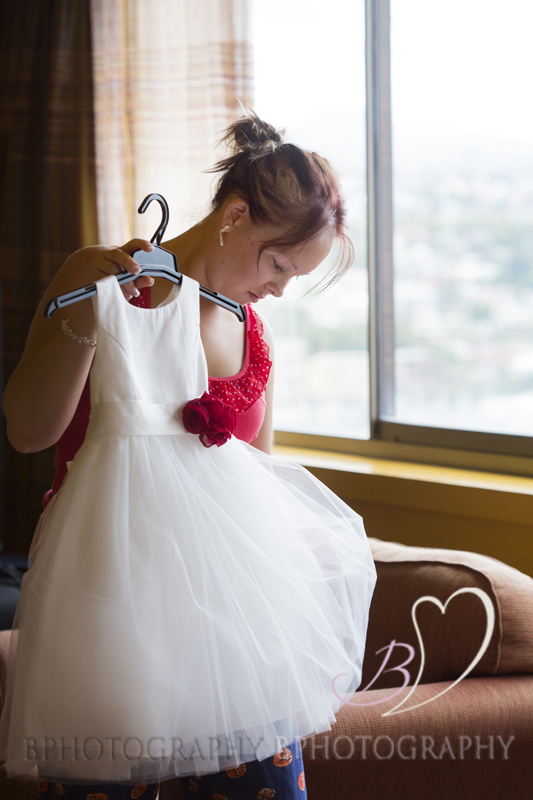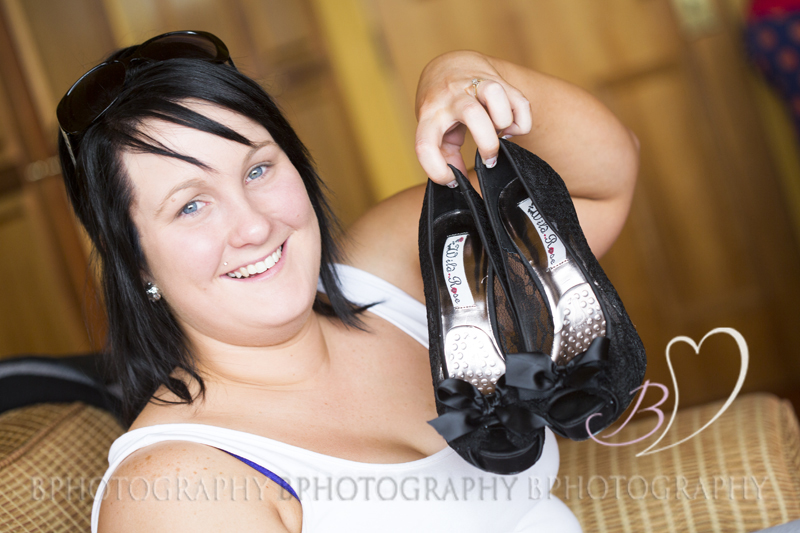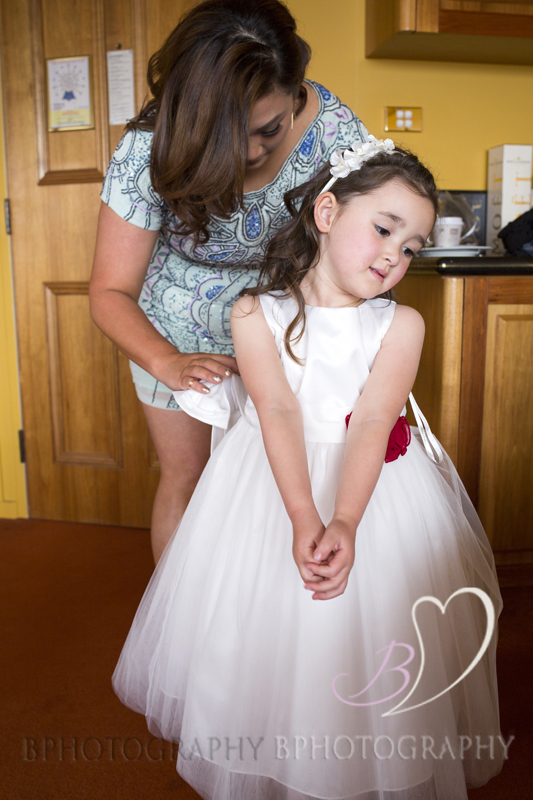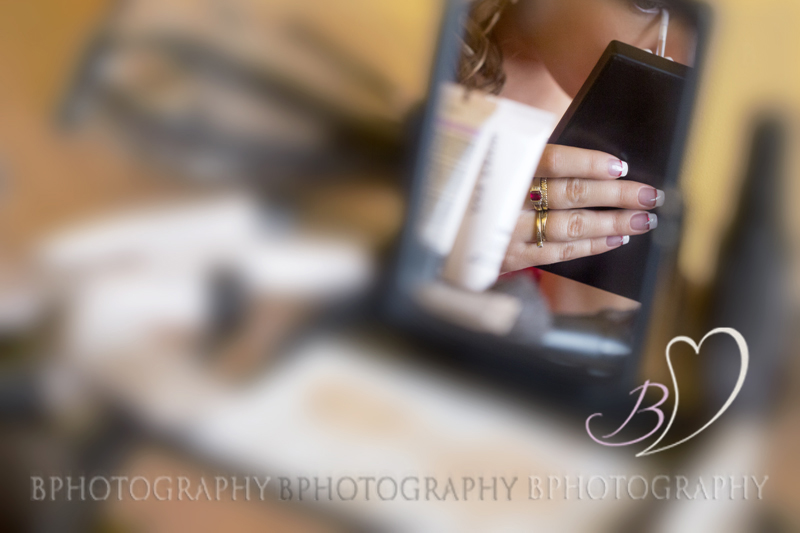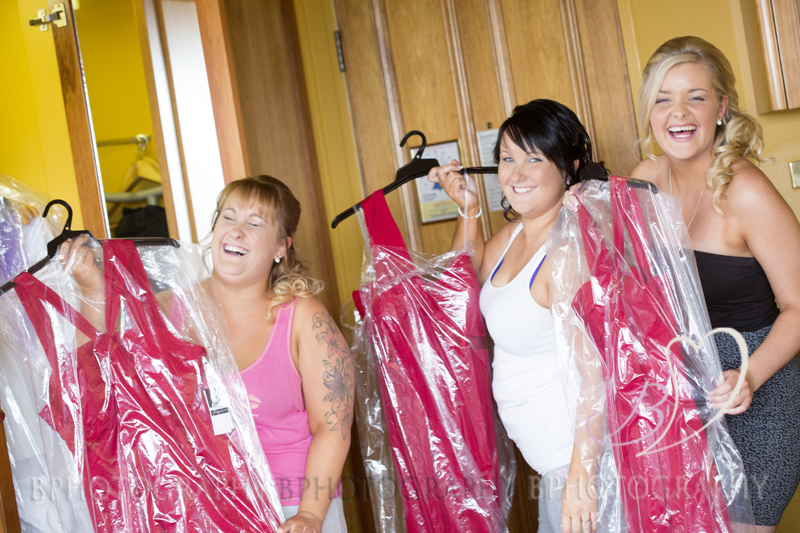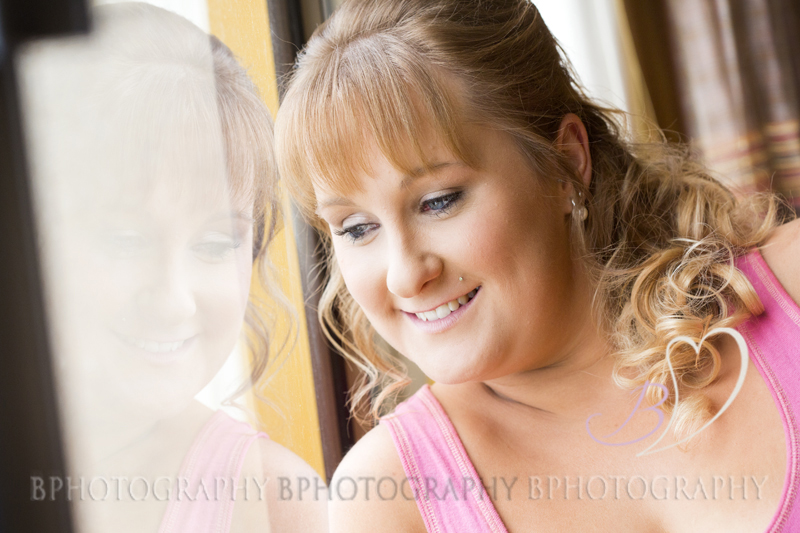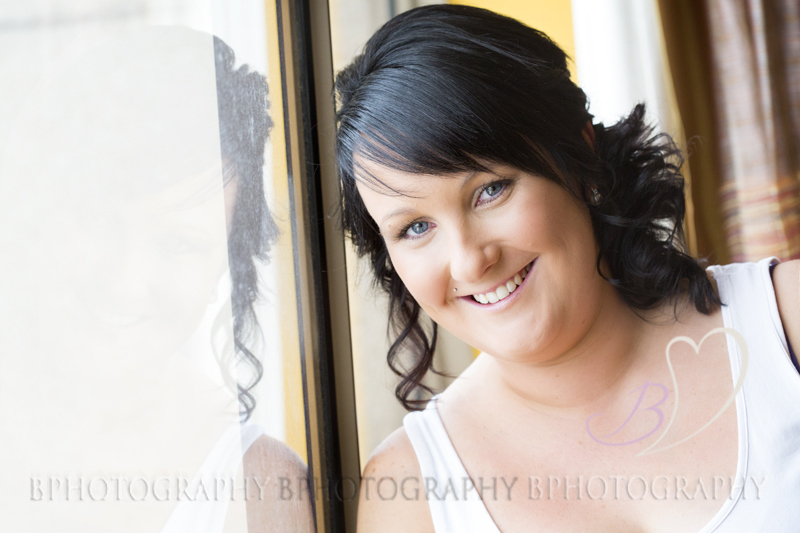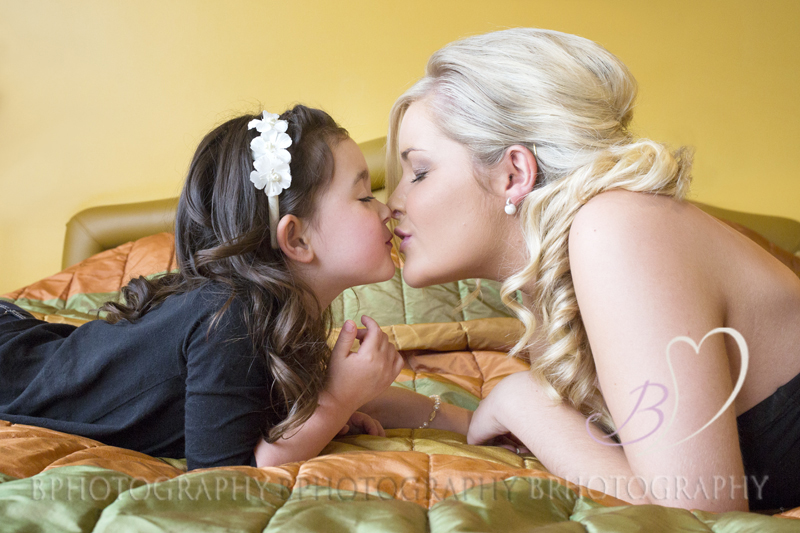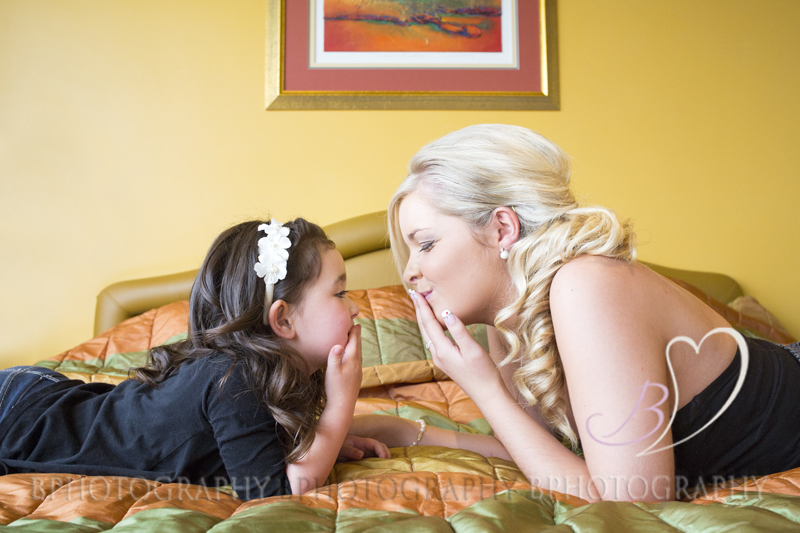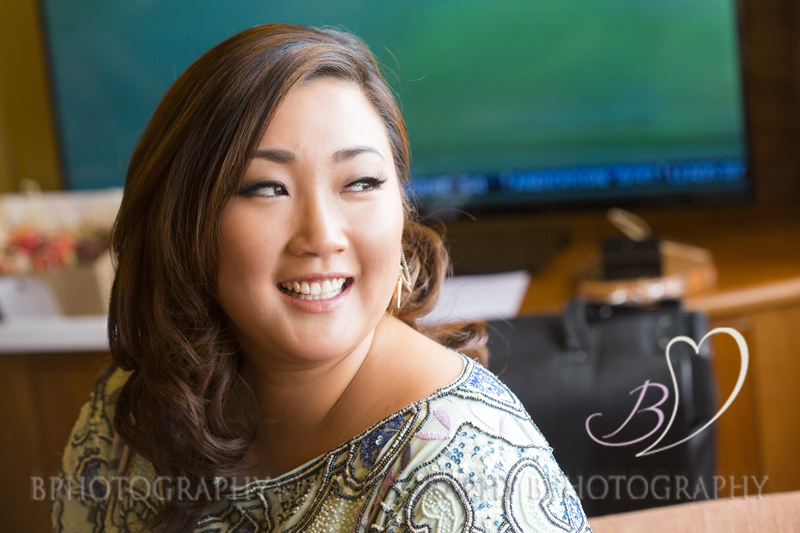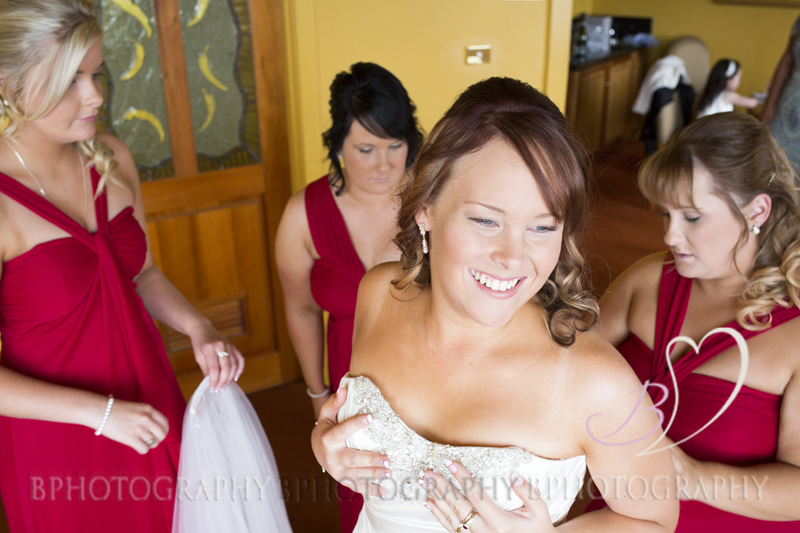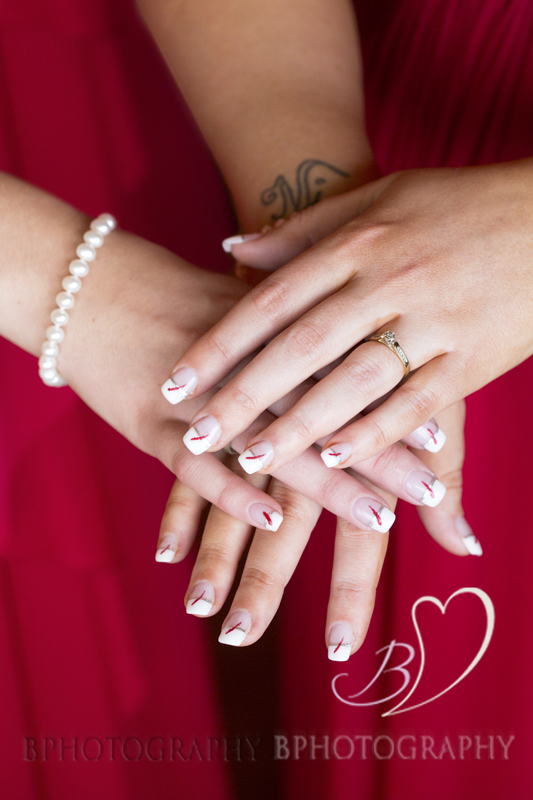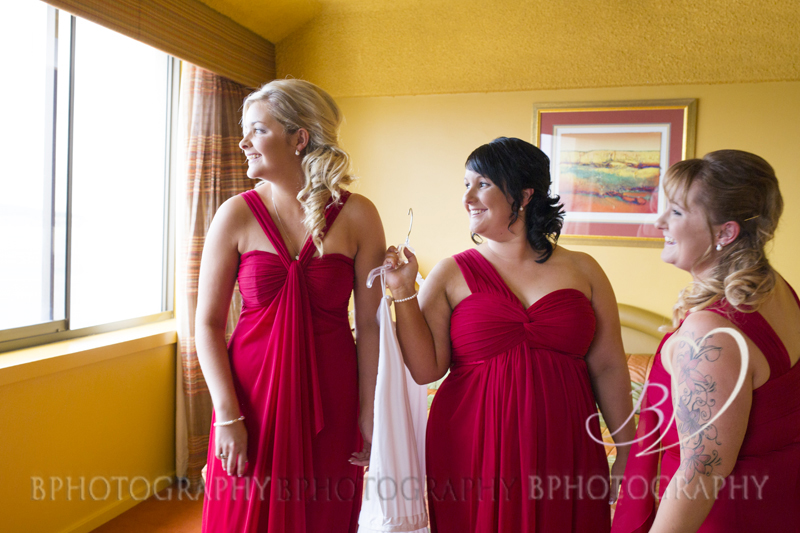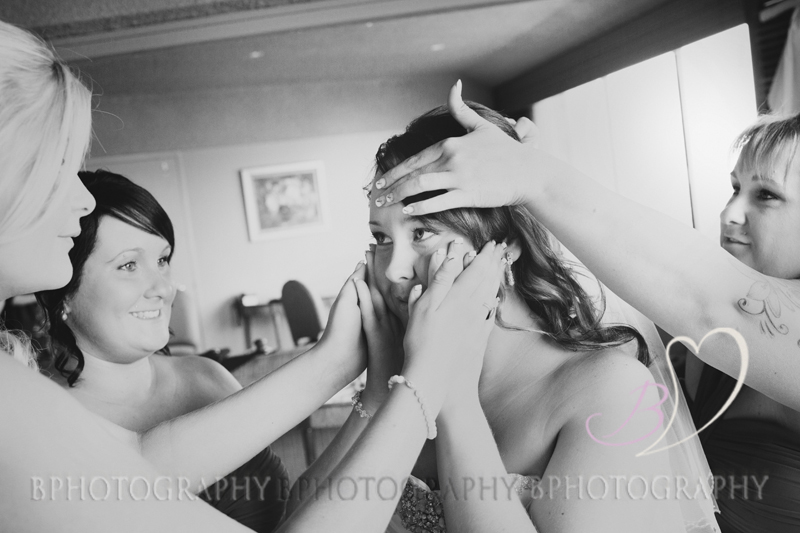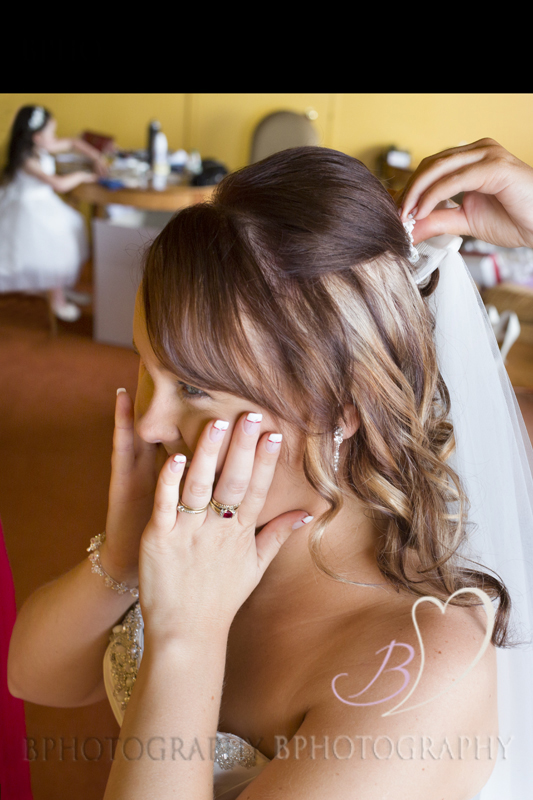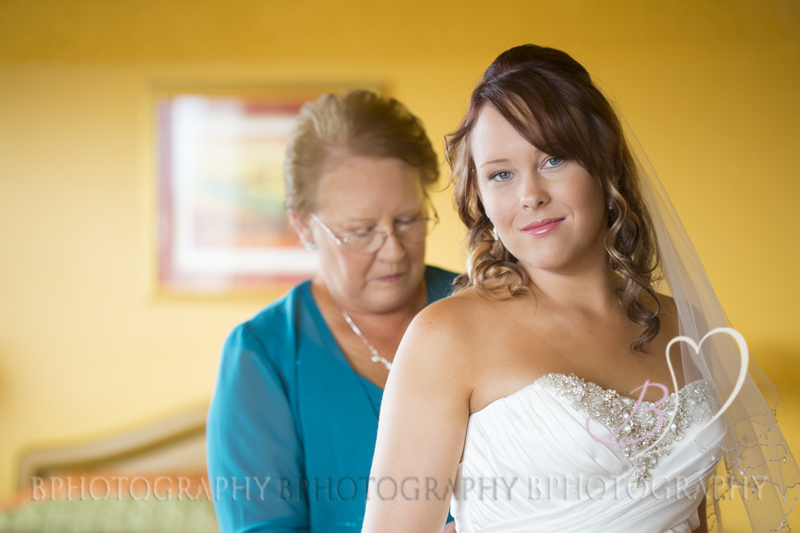 The guys got ready at the Old Woolstore, Hobart. Special thanks to Bron (the other half of BPhotography) for photographing them.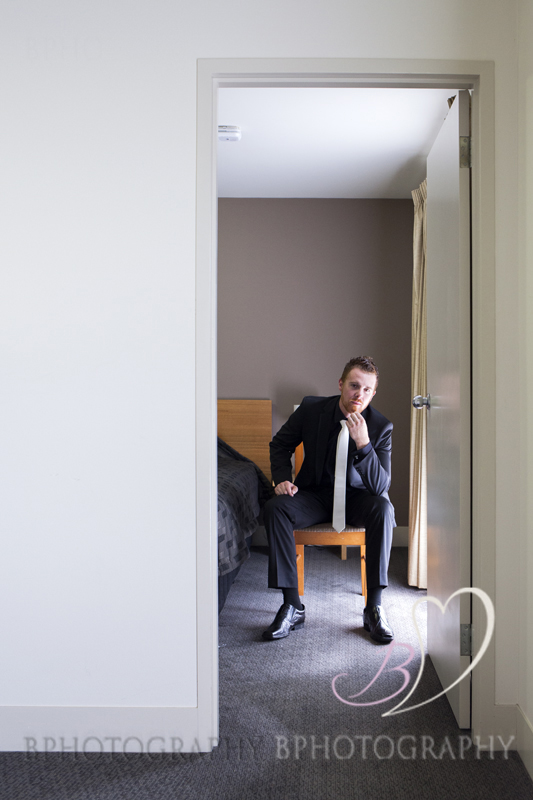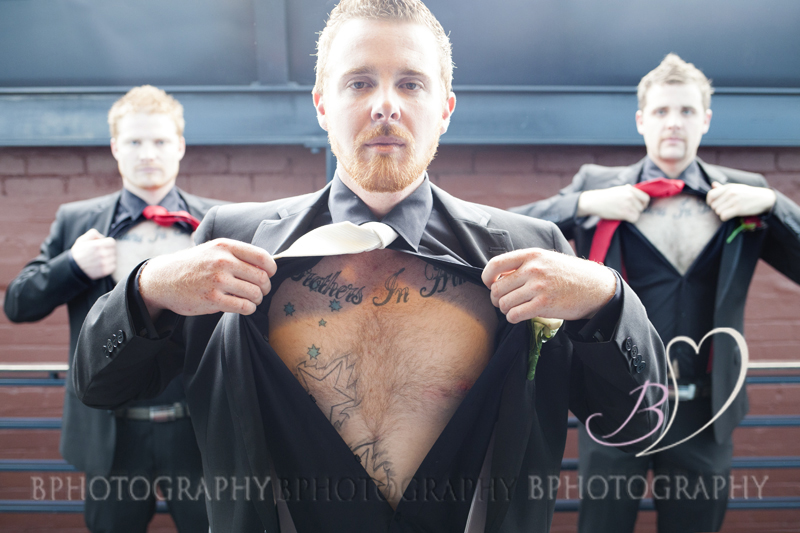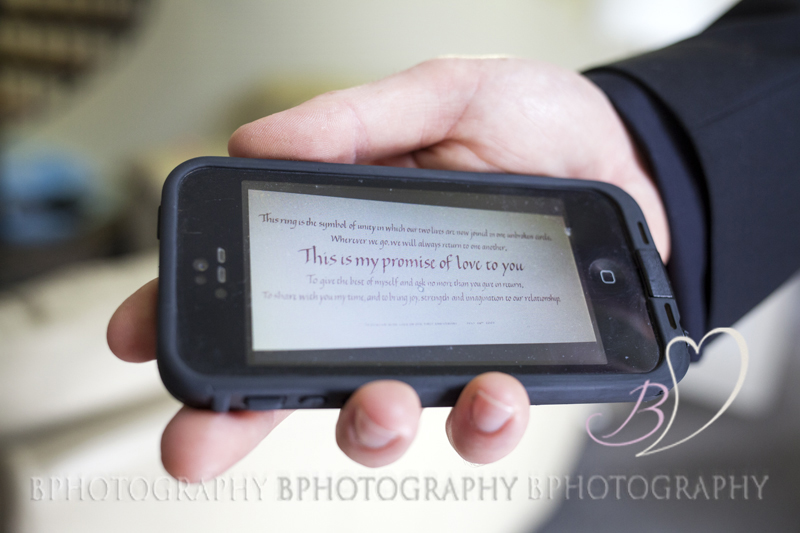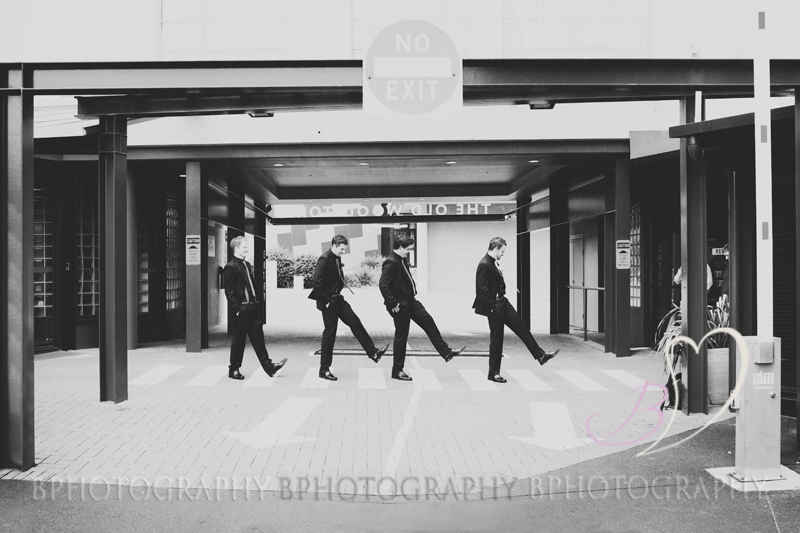 The couple had decided to meet and see each other before the wedding with their Bridal Party in attendance. The place we chose was The Cascade Female Factory as somewhere the couple could be close but not actually see each other straight away. They stood either side of the rockwork and held hands while slowly inching forward facing away from each other. When finally they 'looked' there were tears and smiles and a big kiss in store.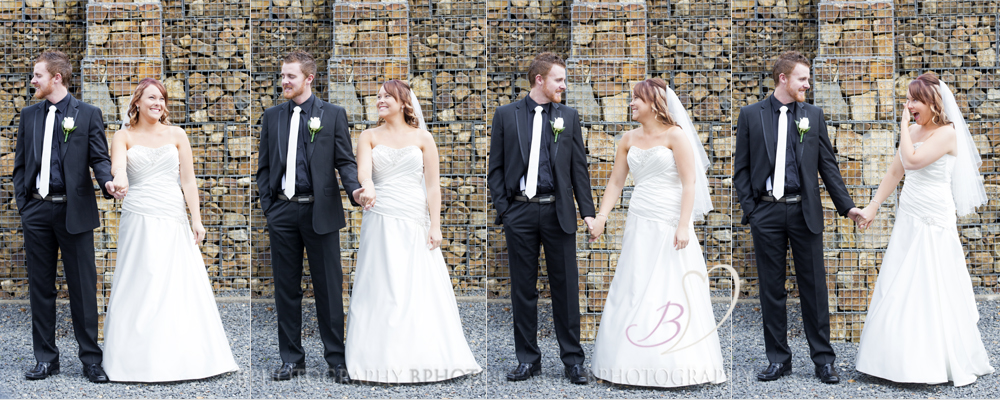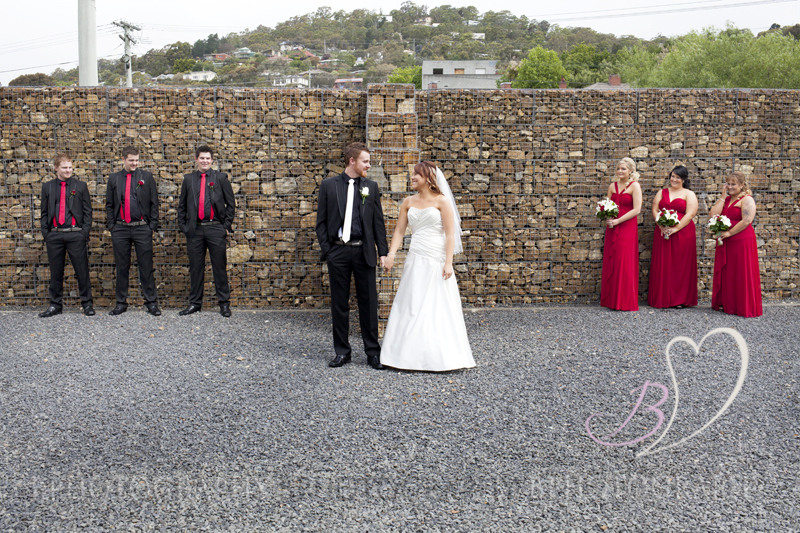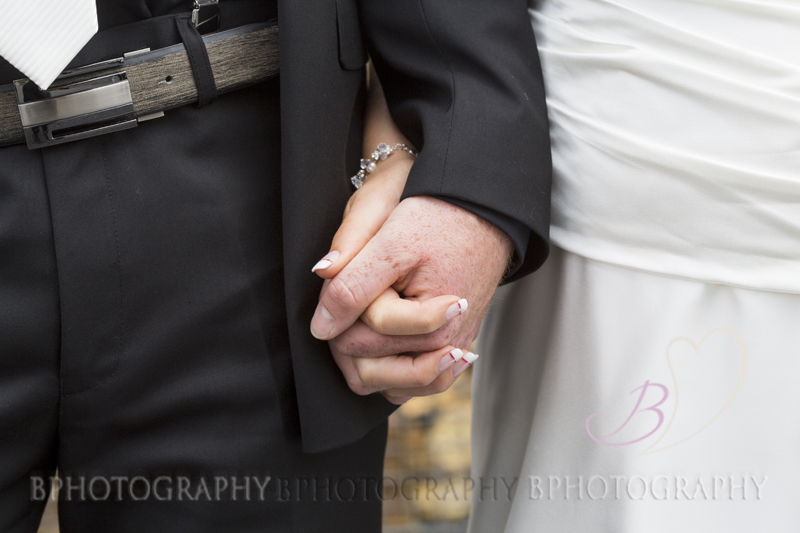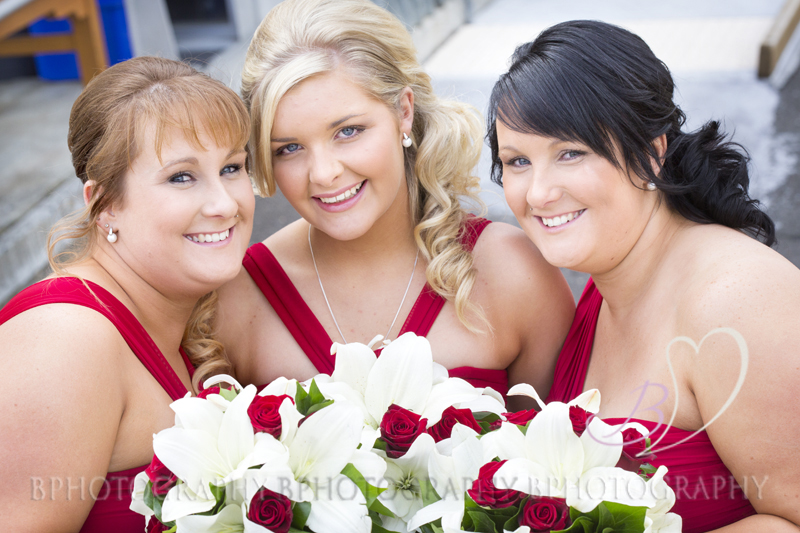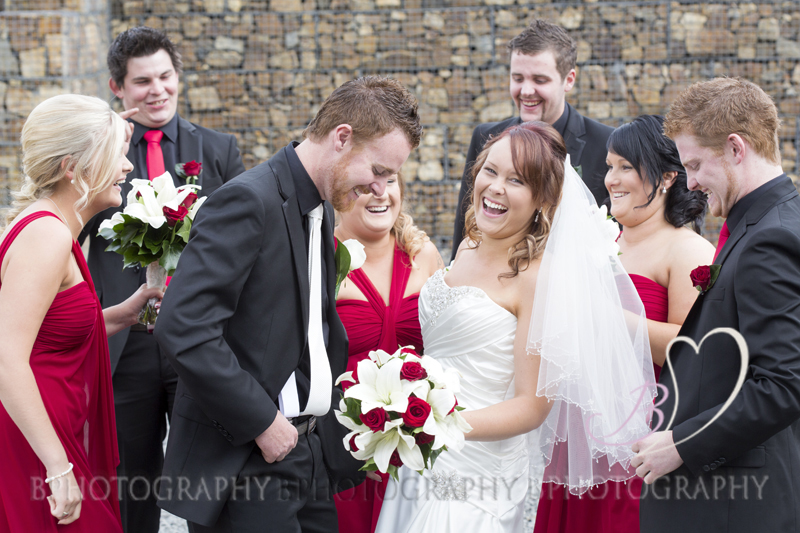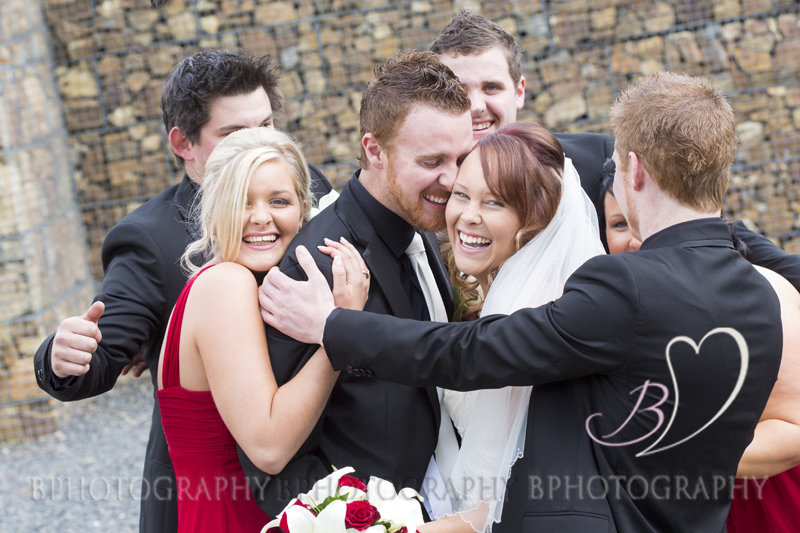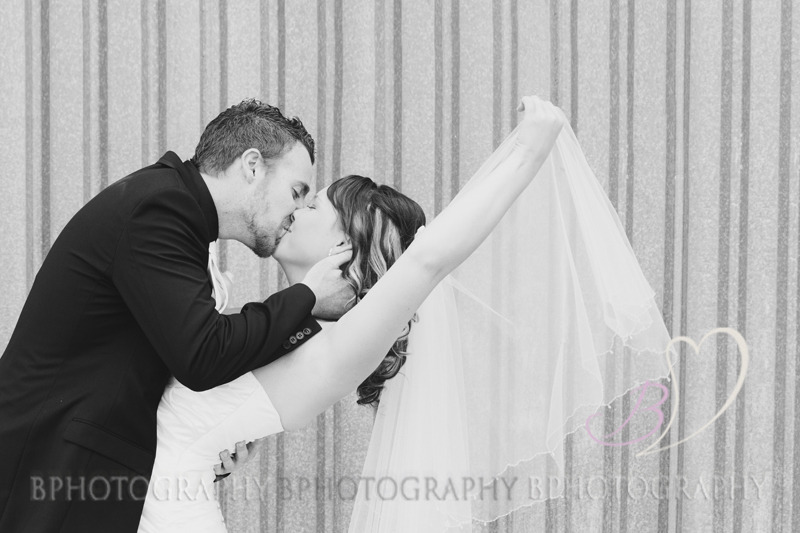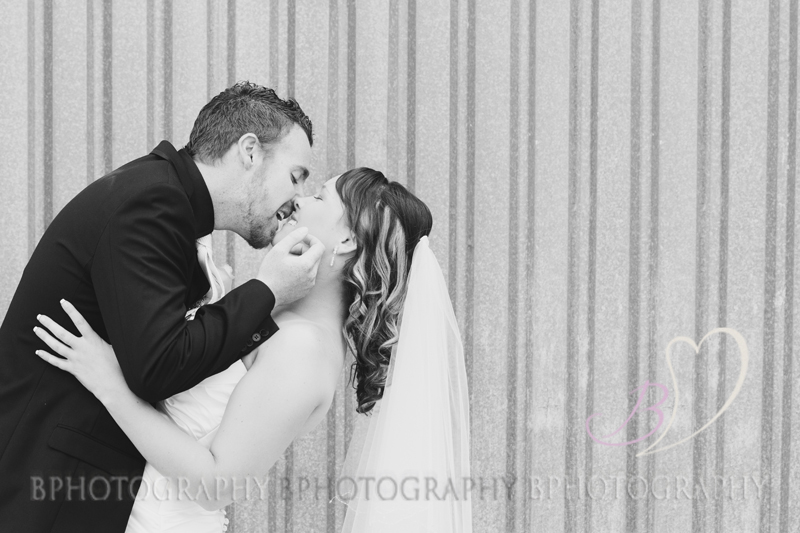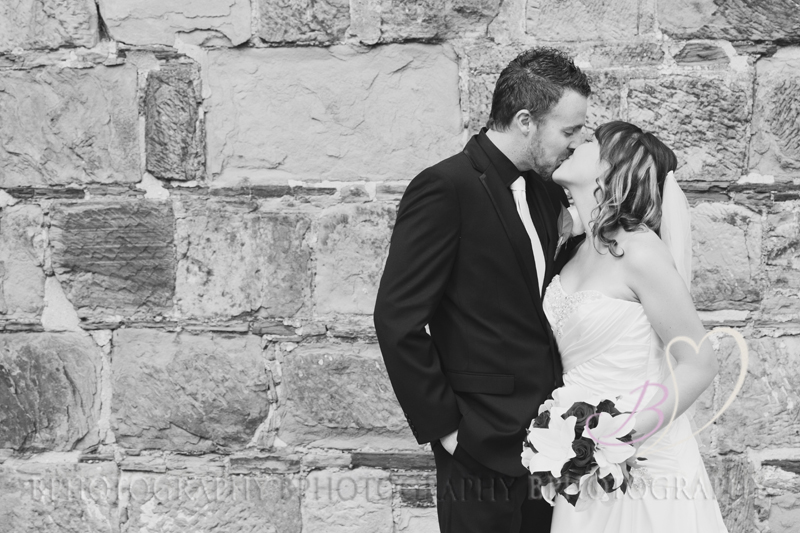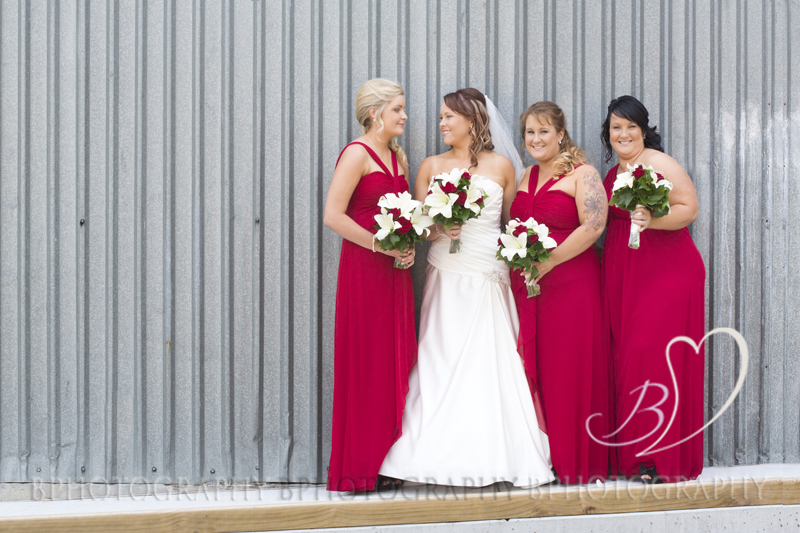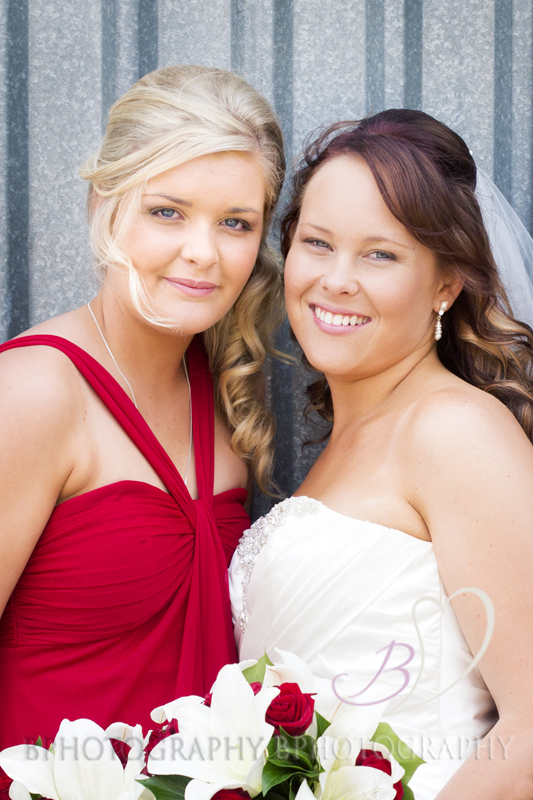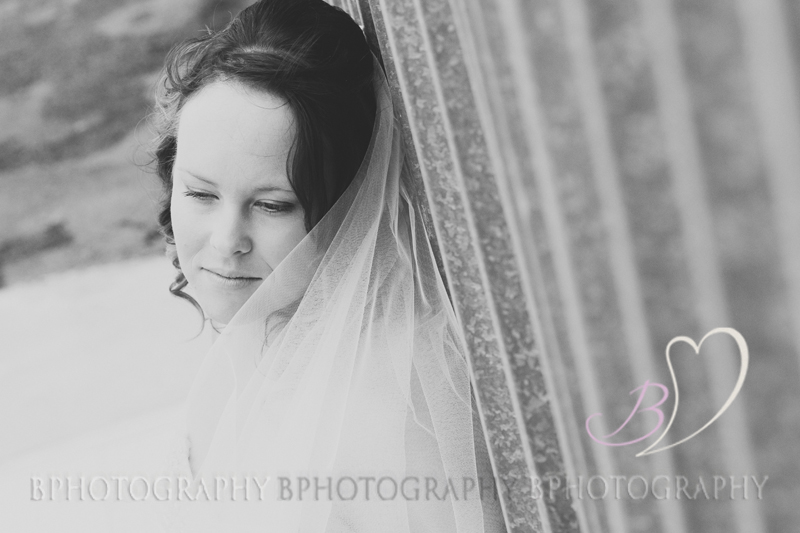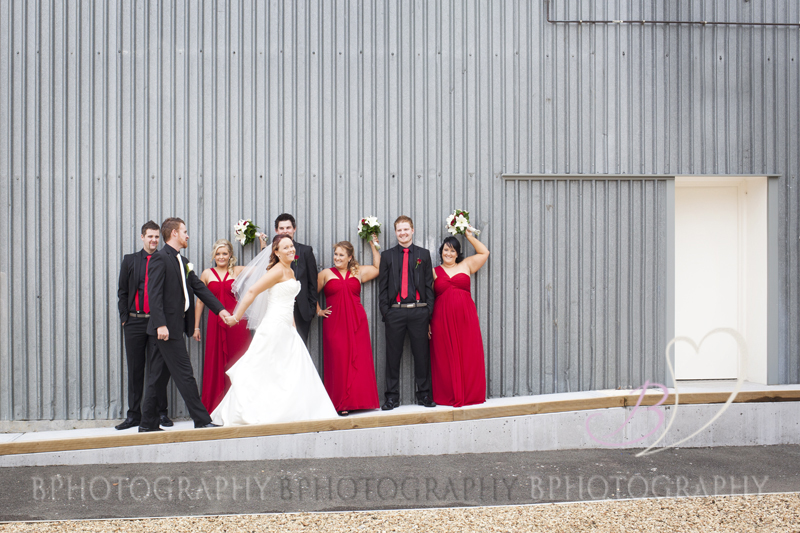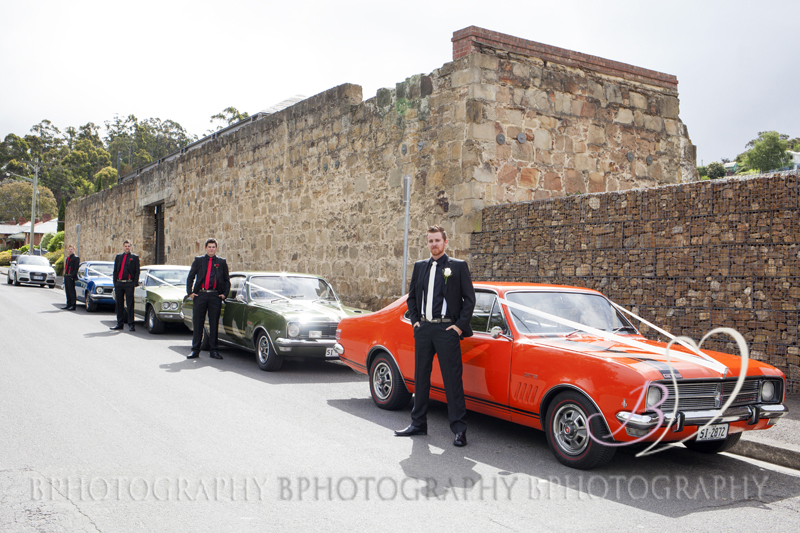 The rain stayed away for the Ceremony in the gardens at the Cascade Visitors Centre with the Cascade Brewery behind them making a perfect backdrop. Unfortunately we needed to retreat indoors to have them sign their Marriage Certificates so they weren't damaged from the rain and the temperatures dropped.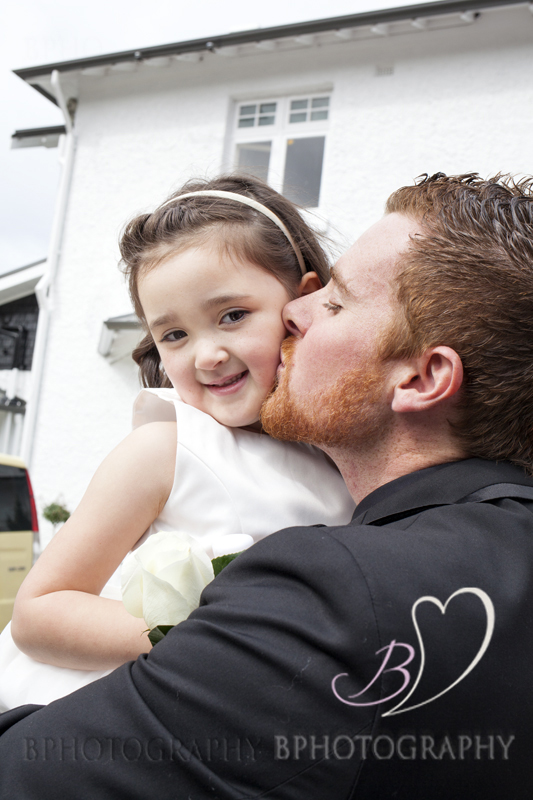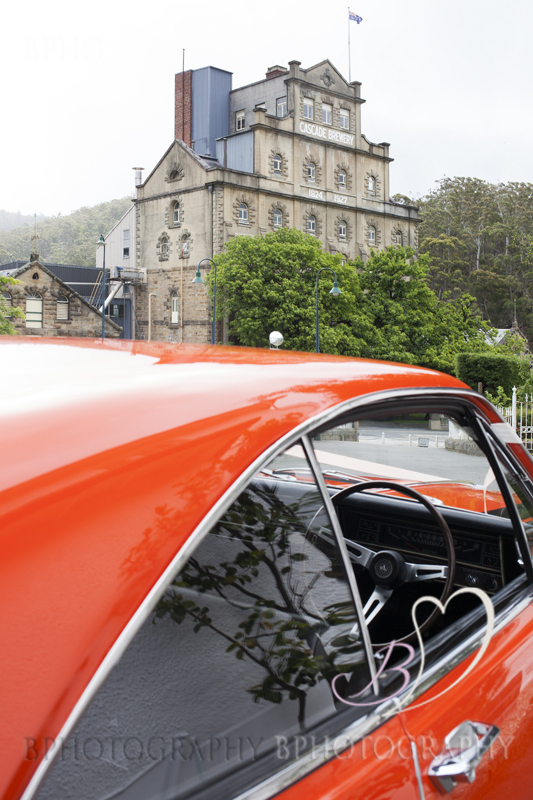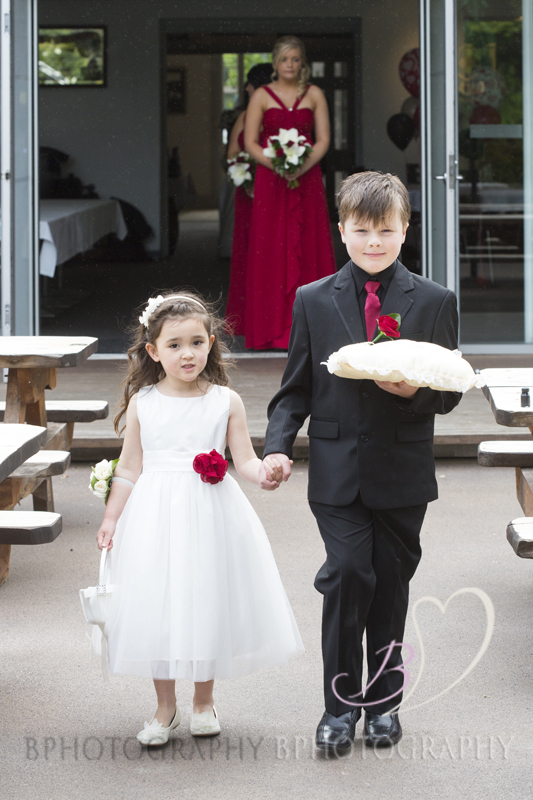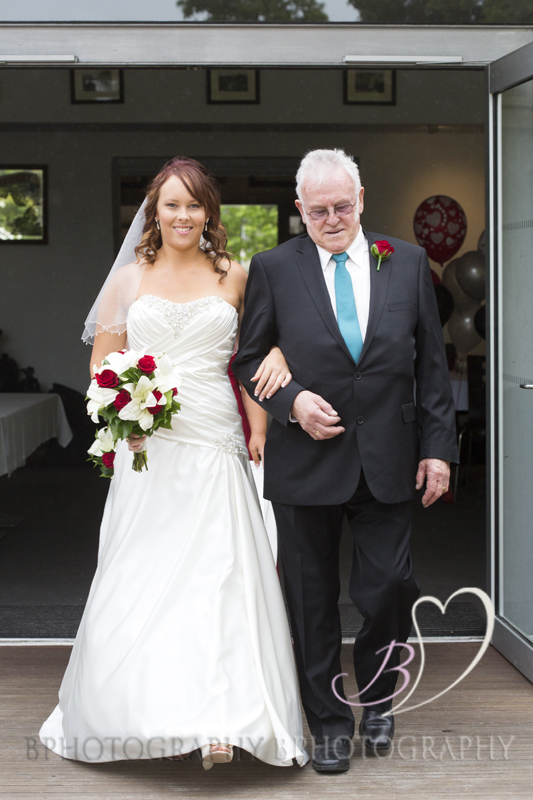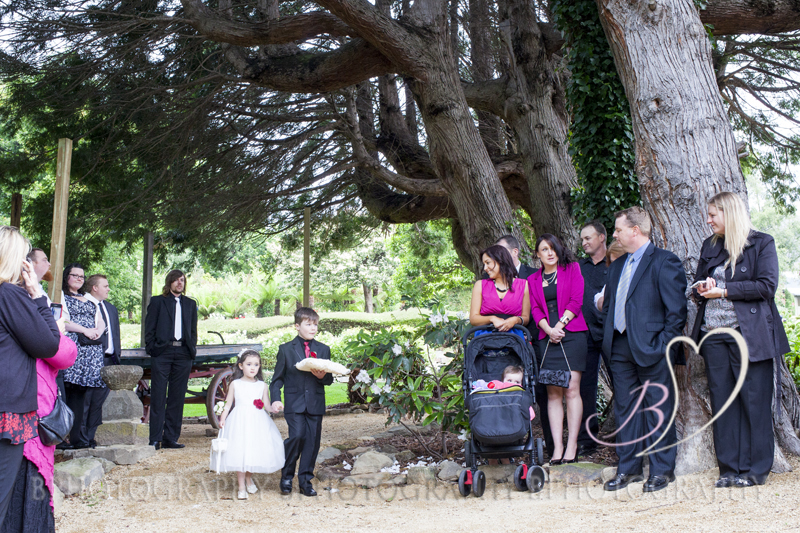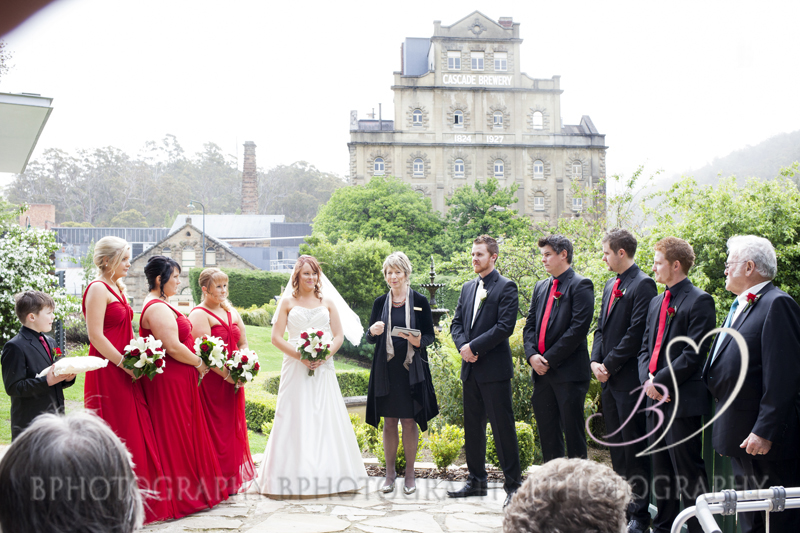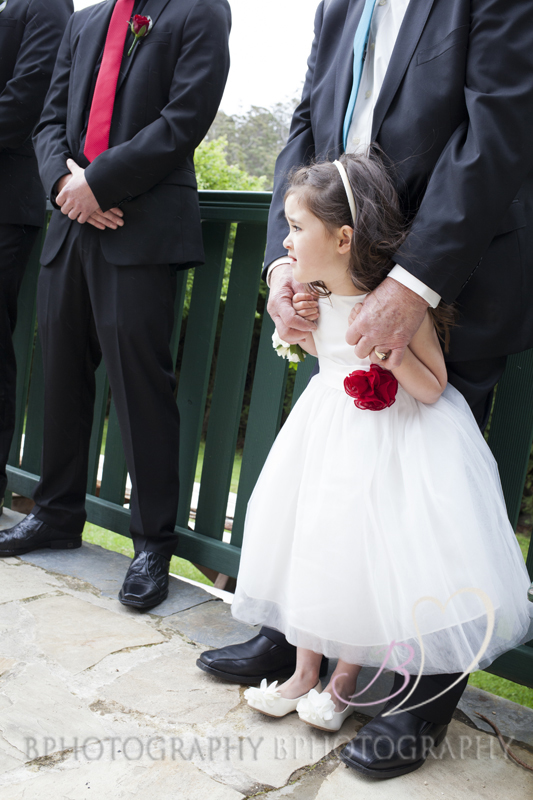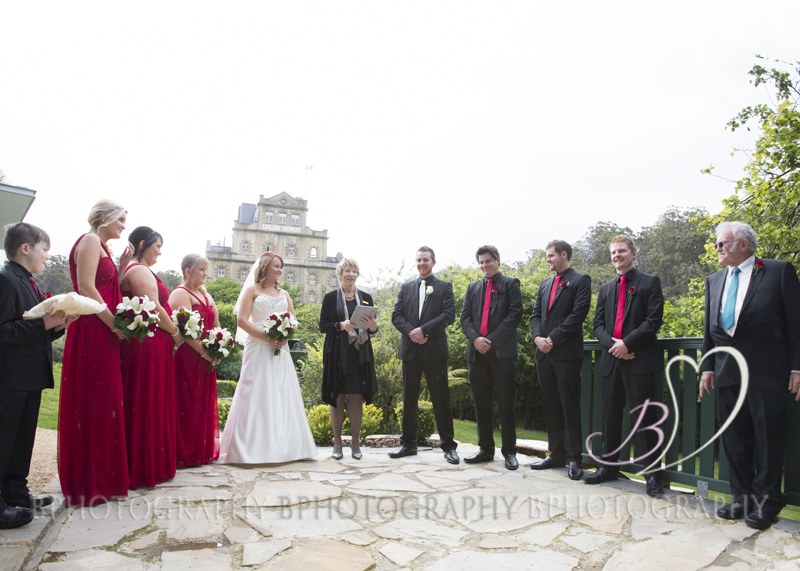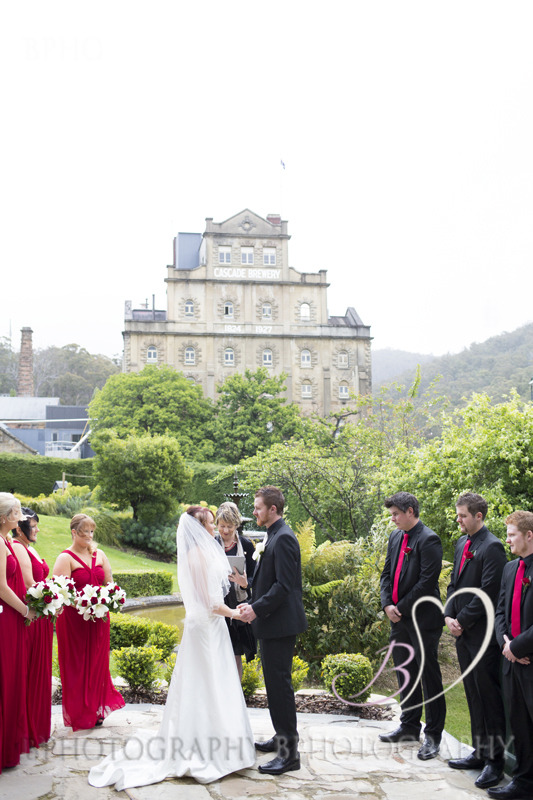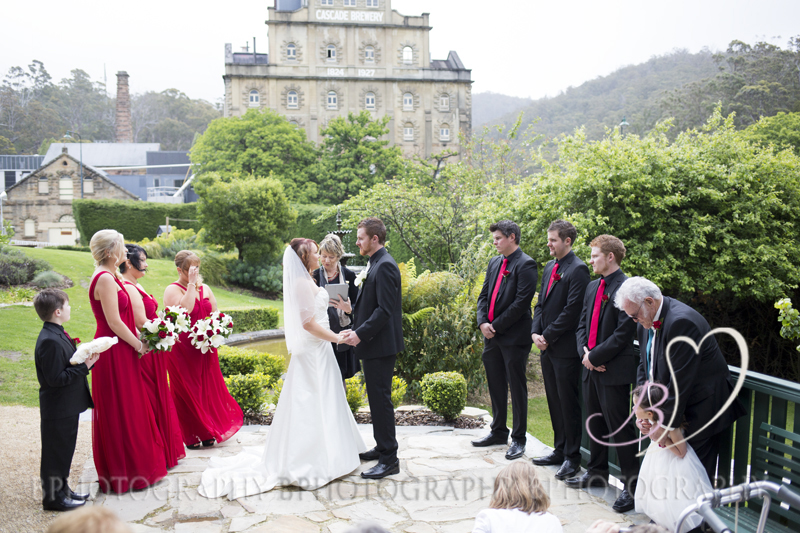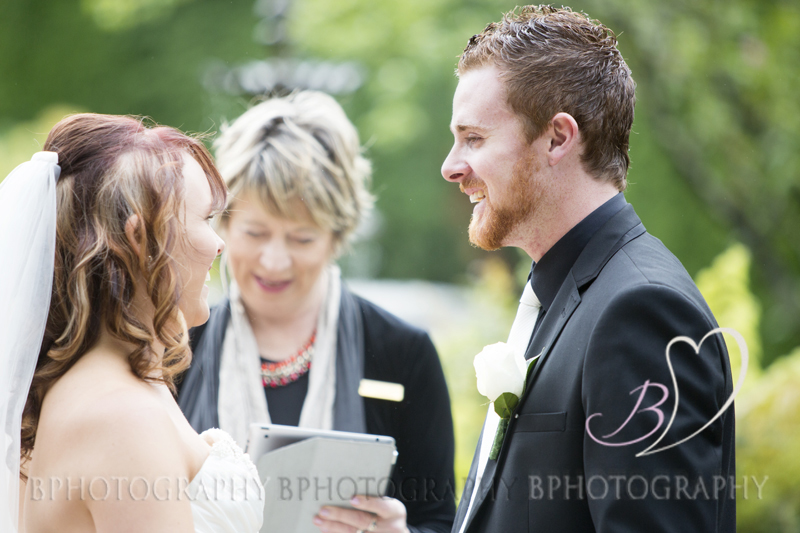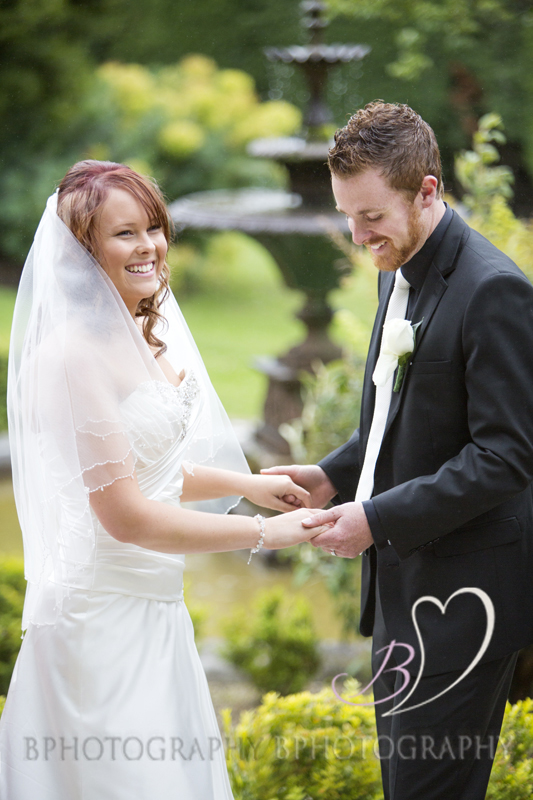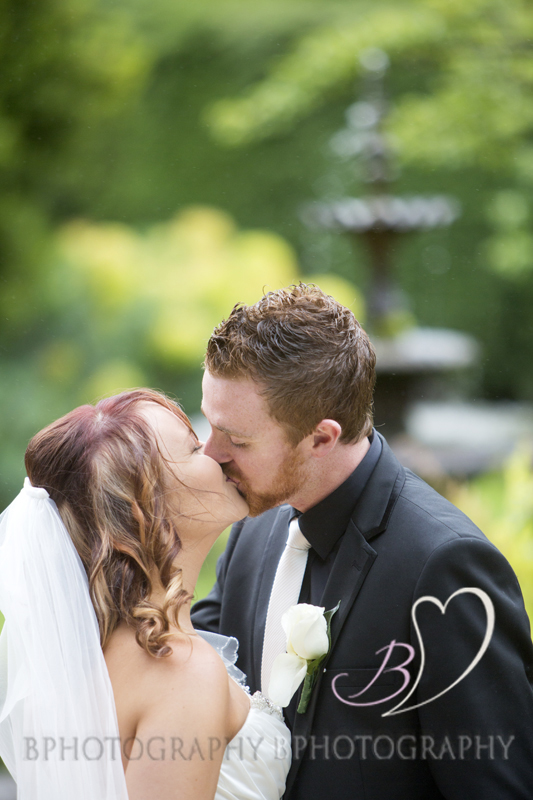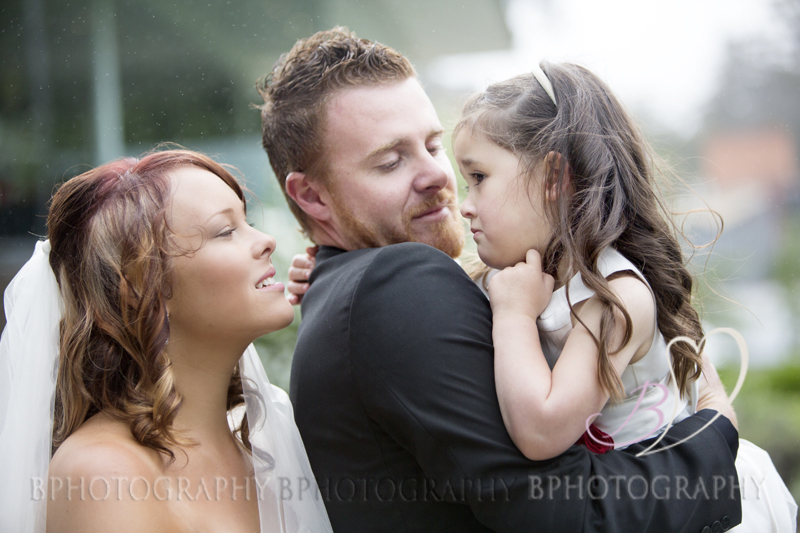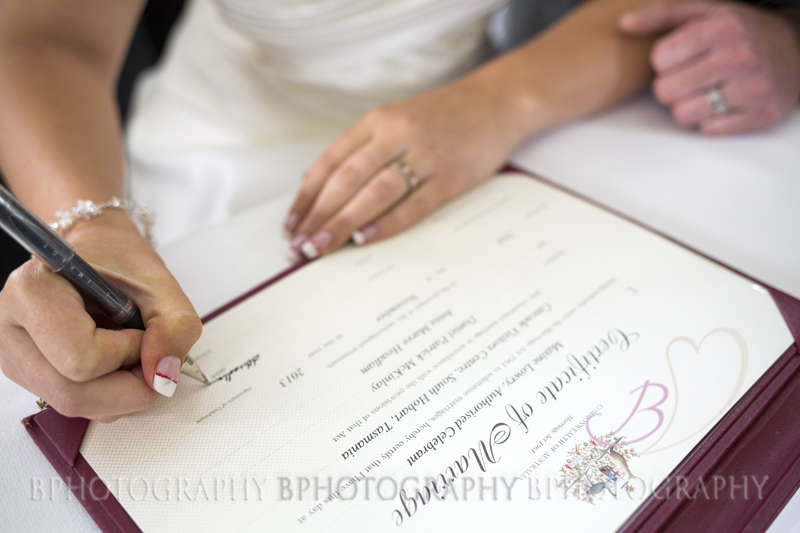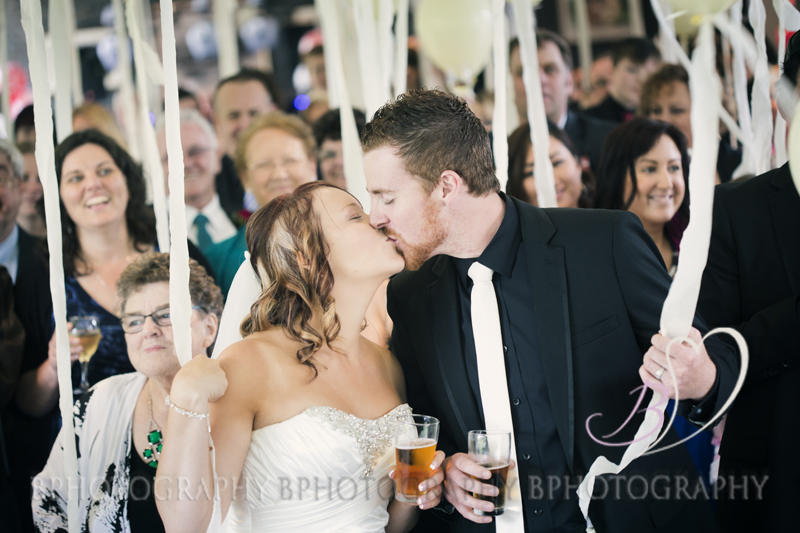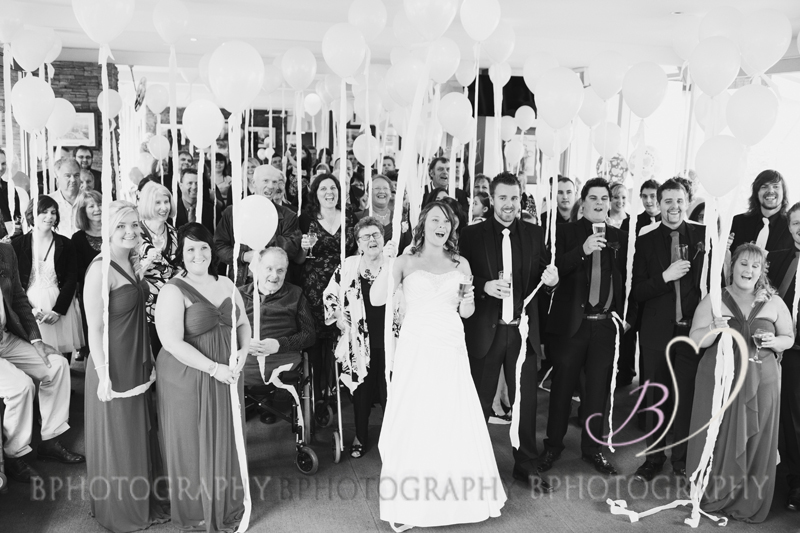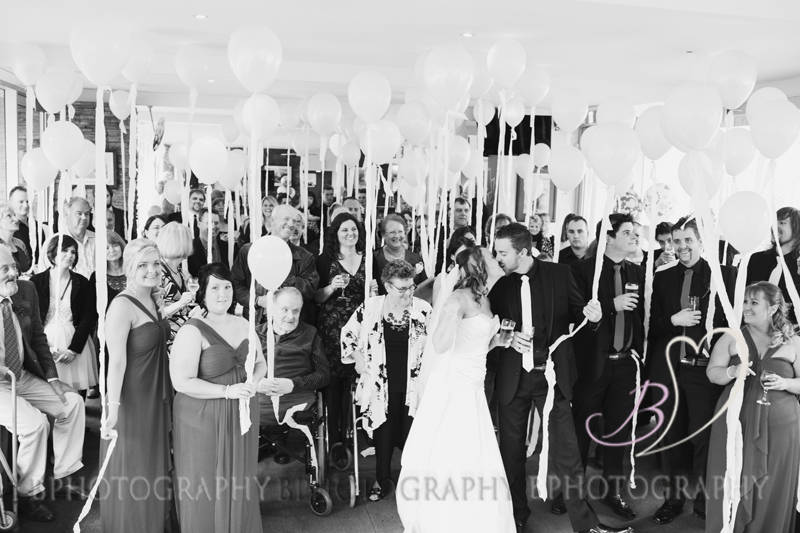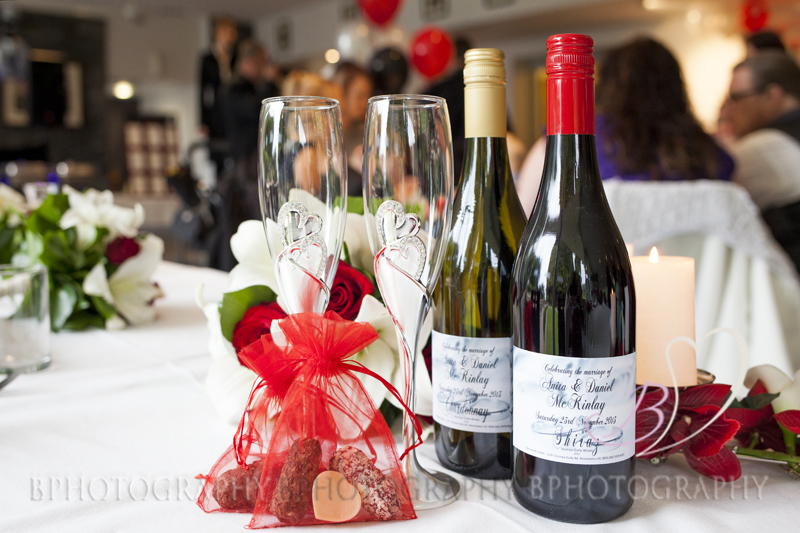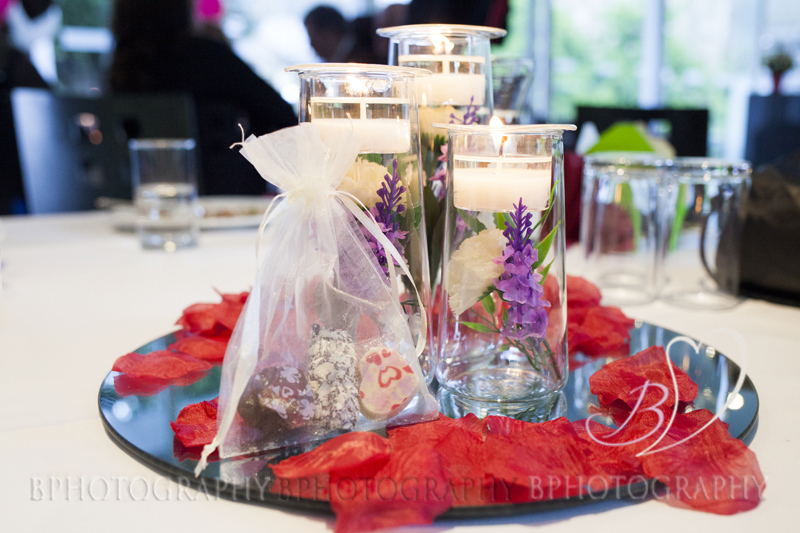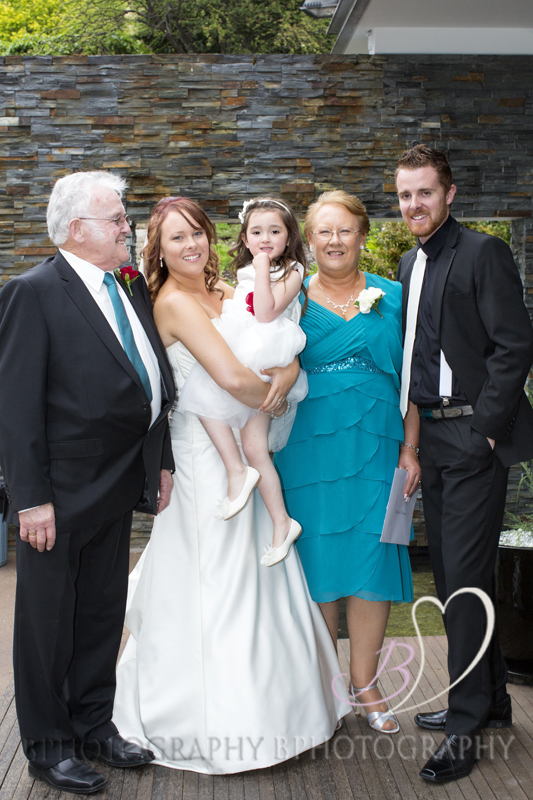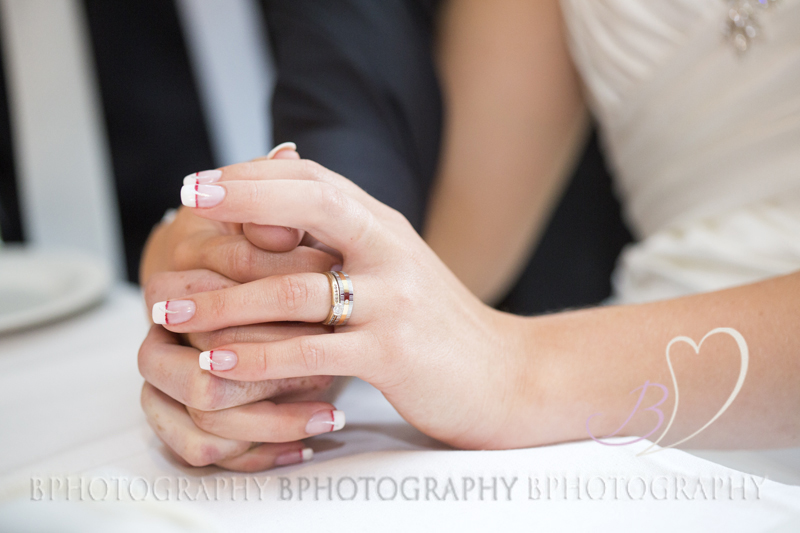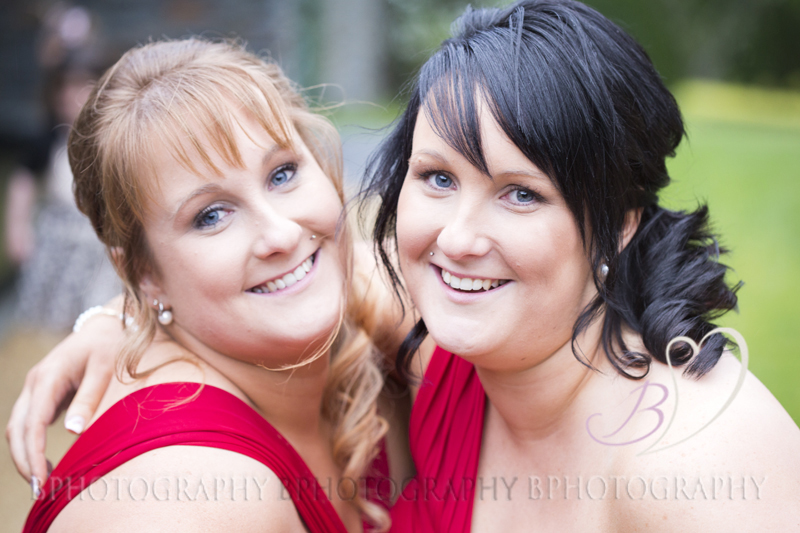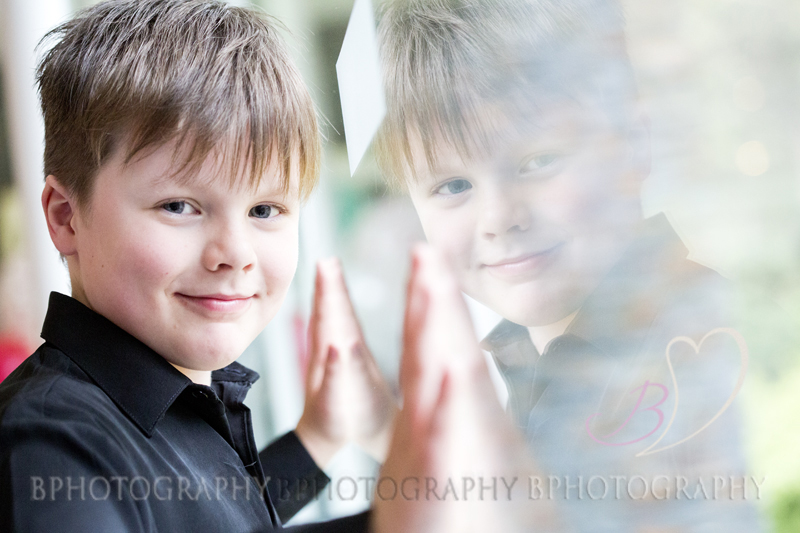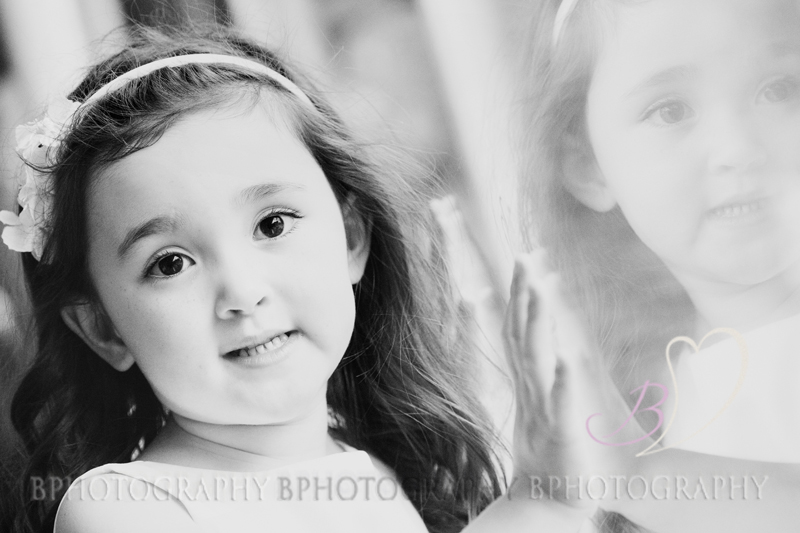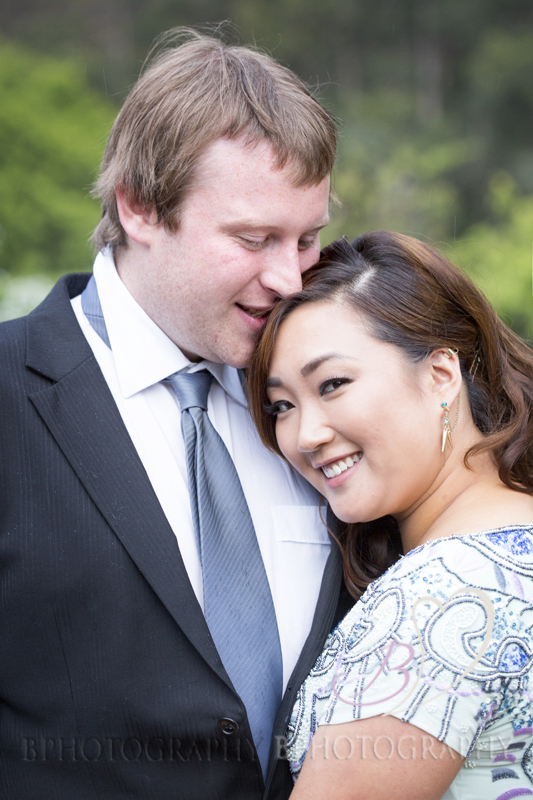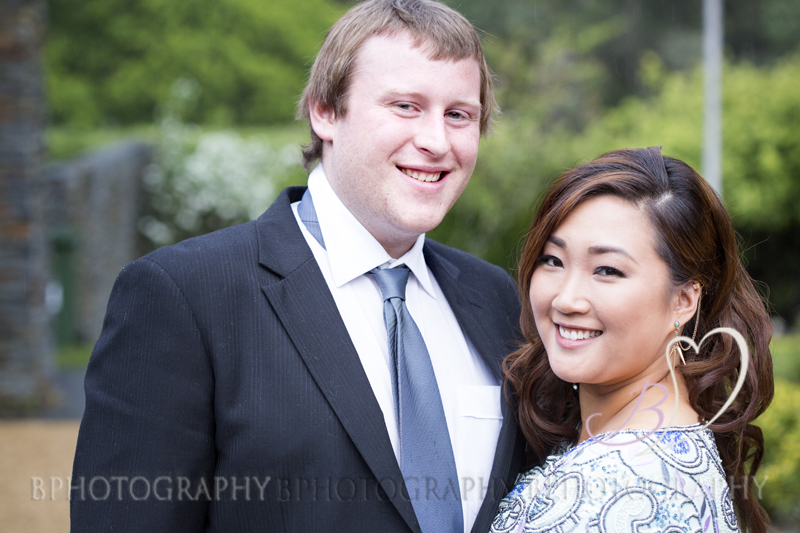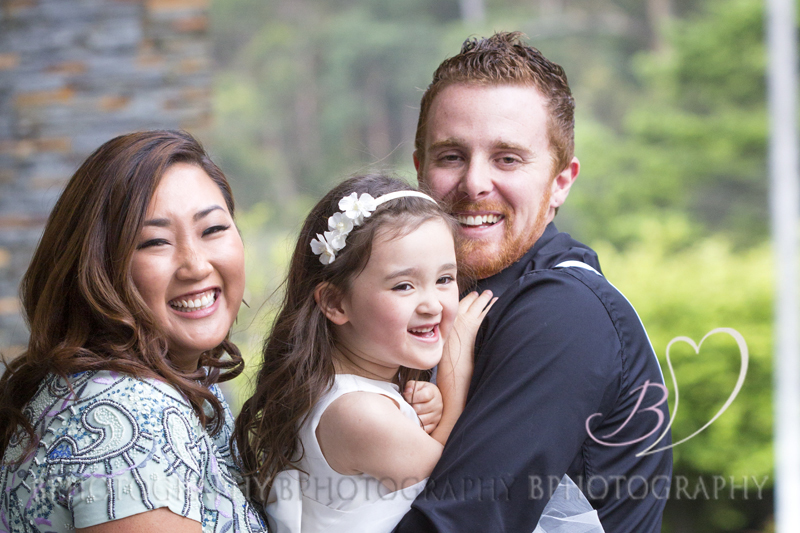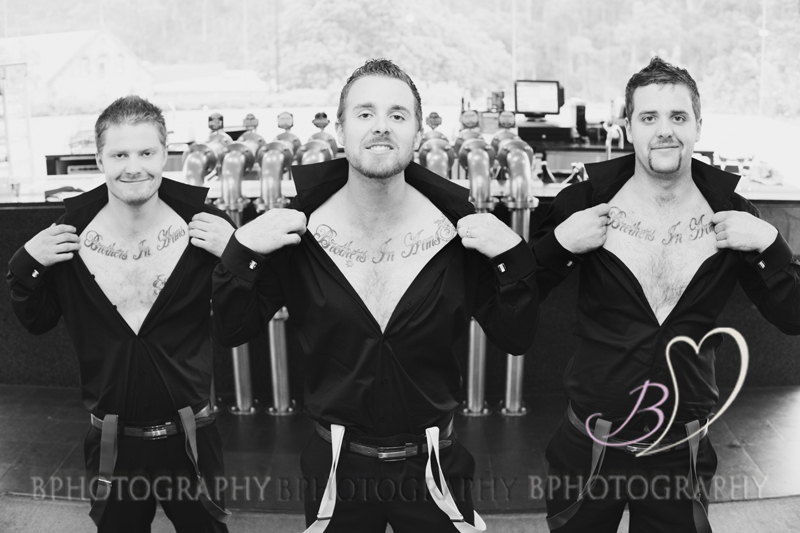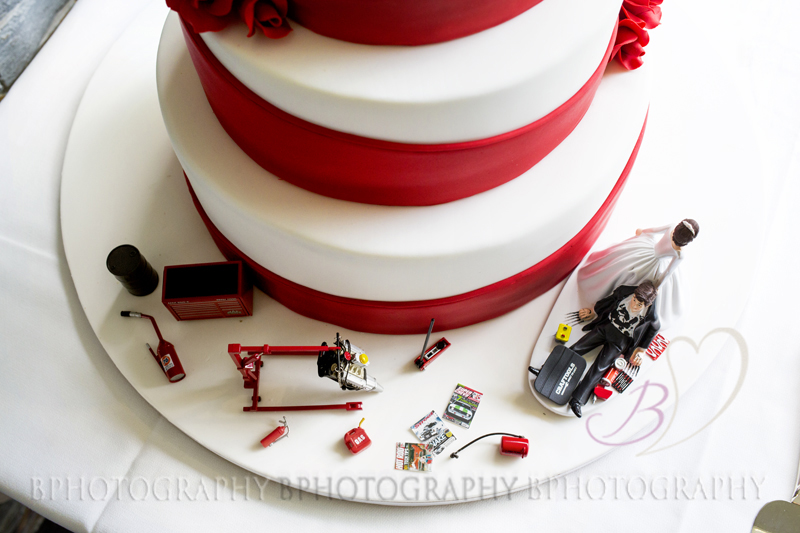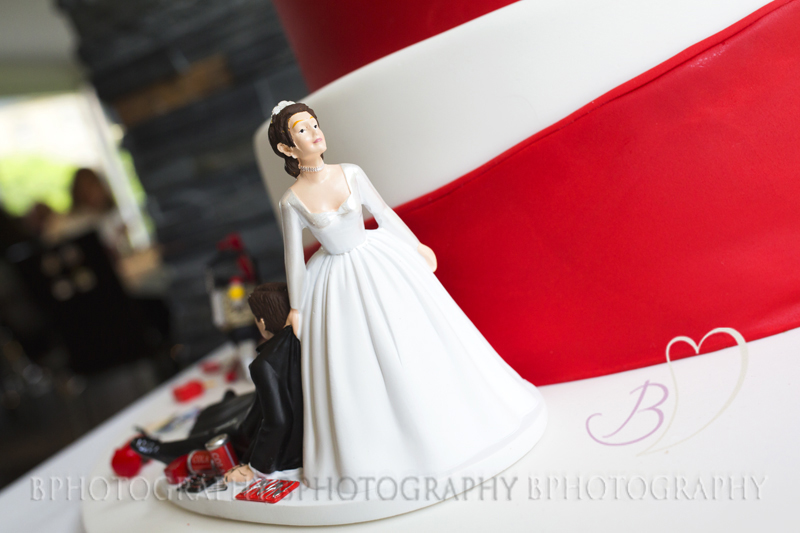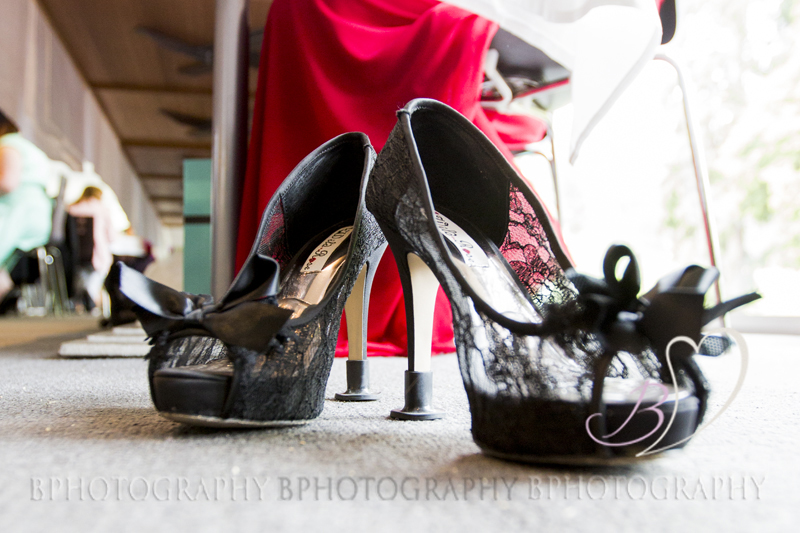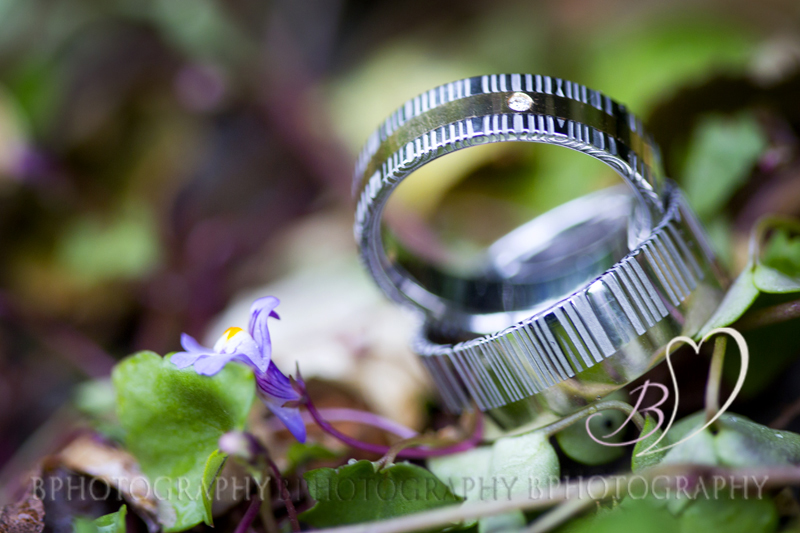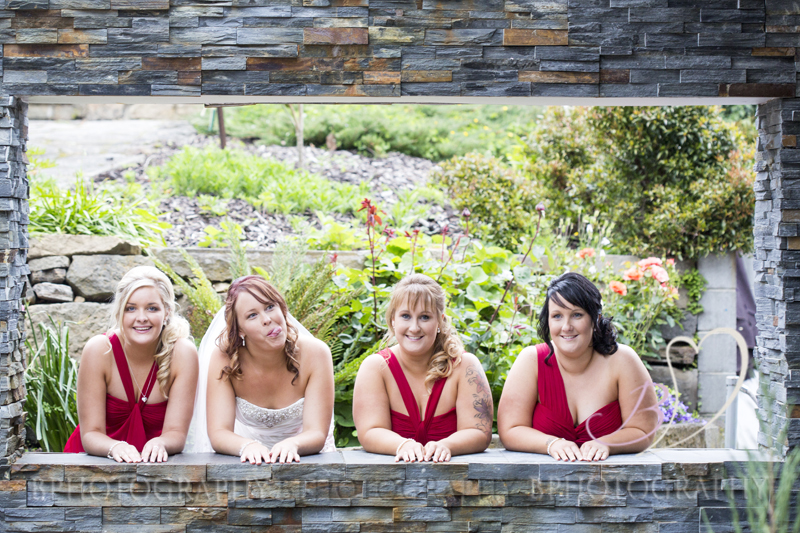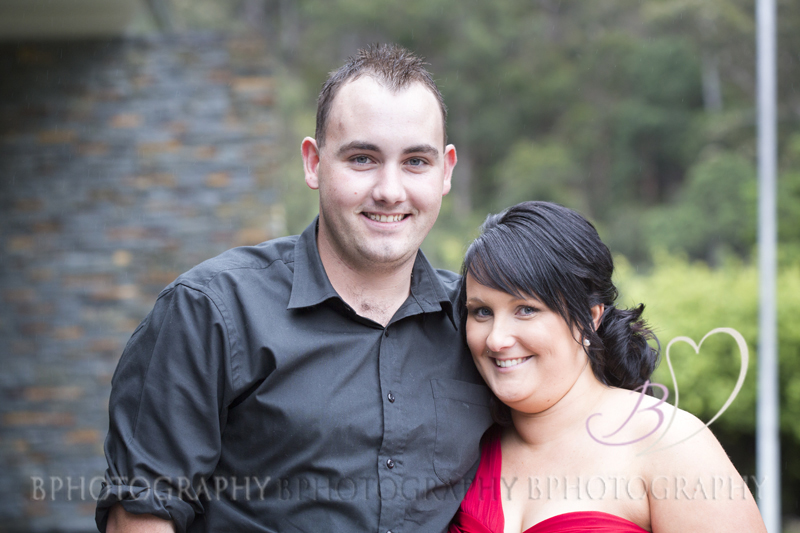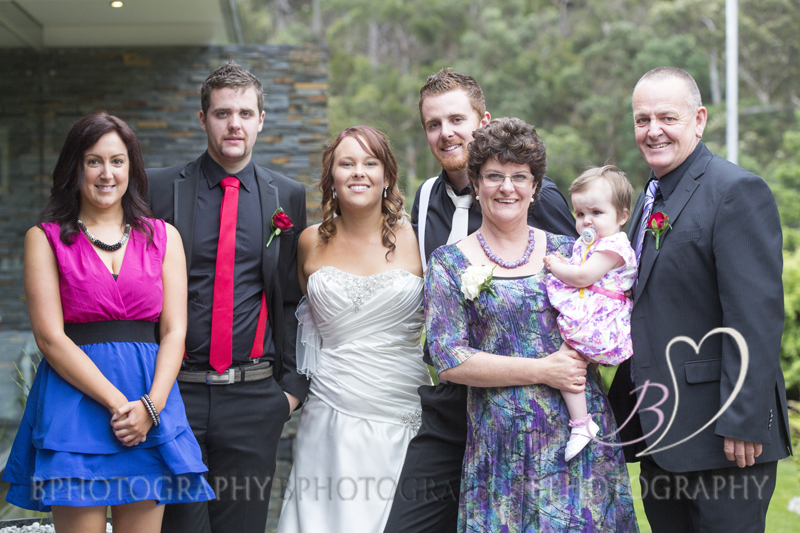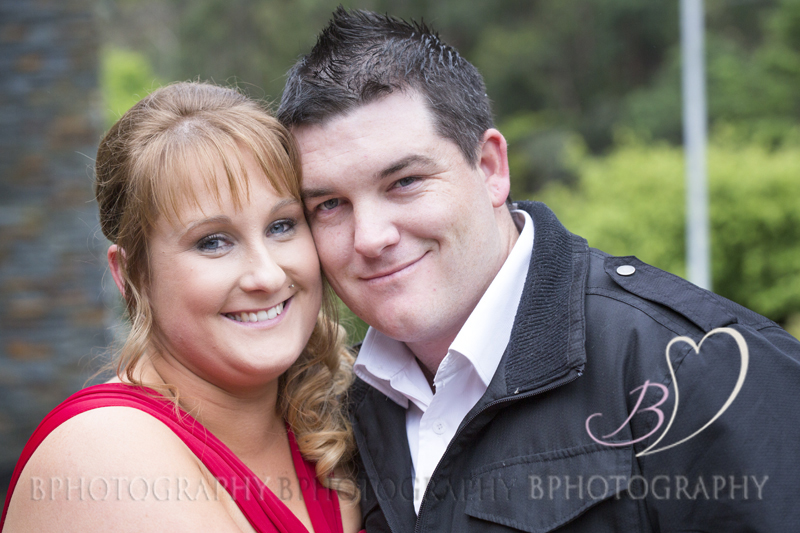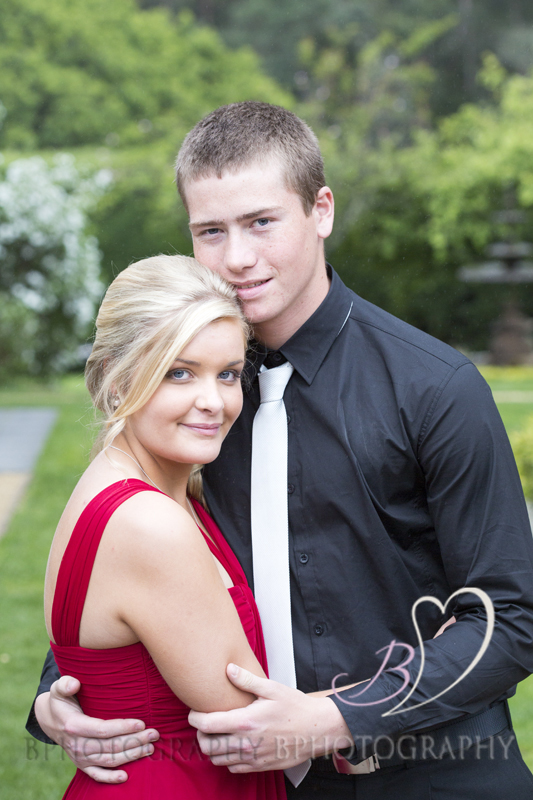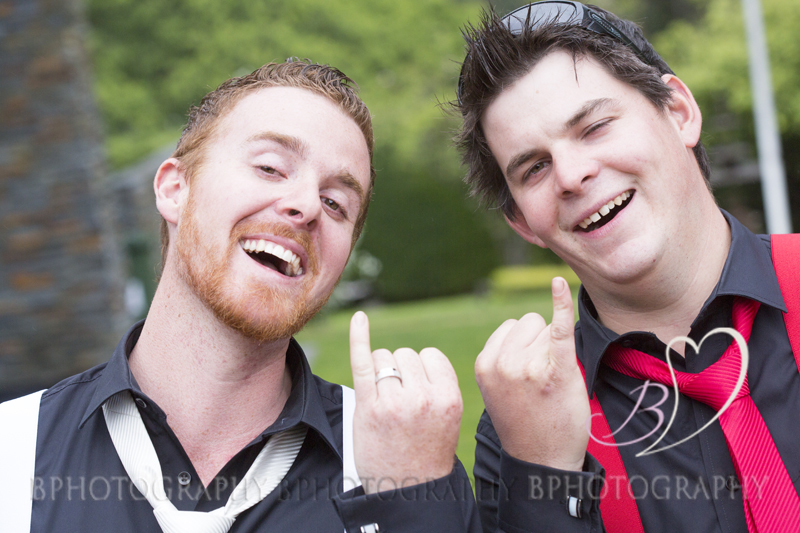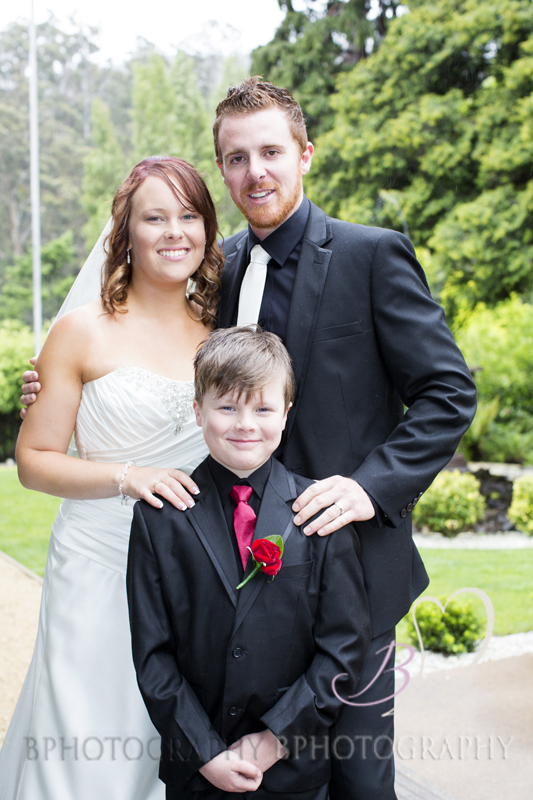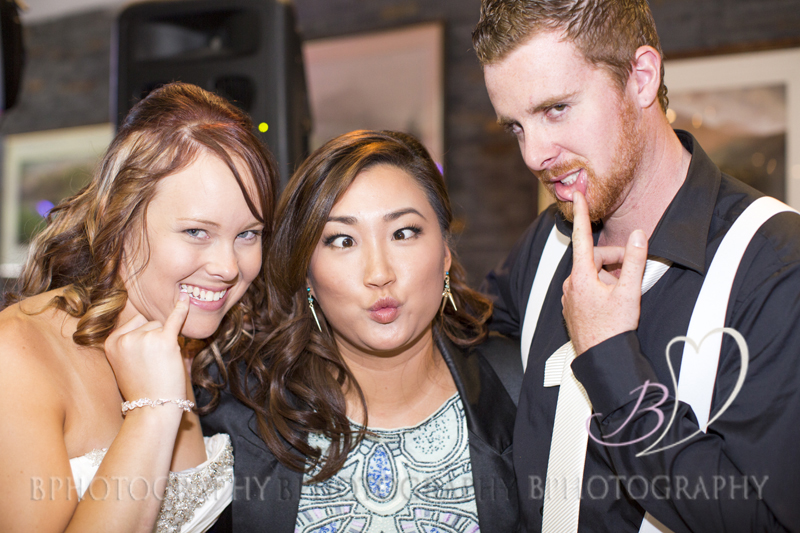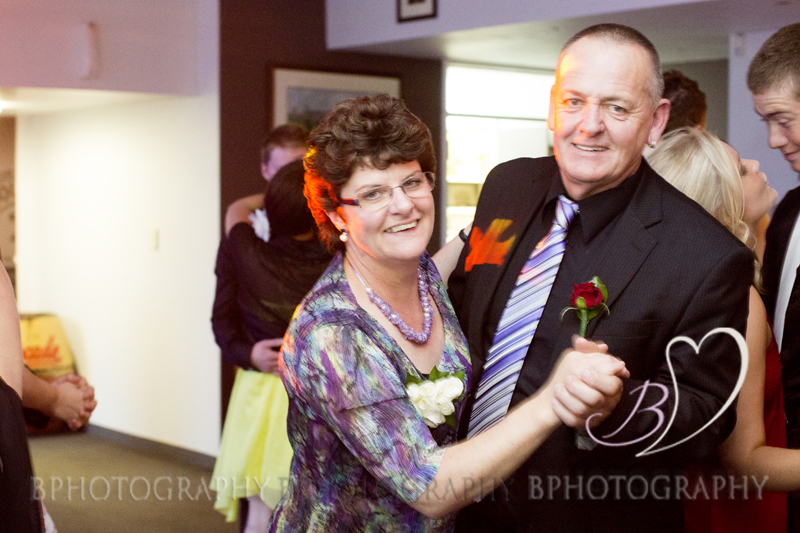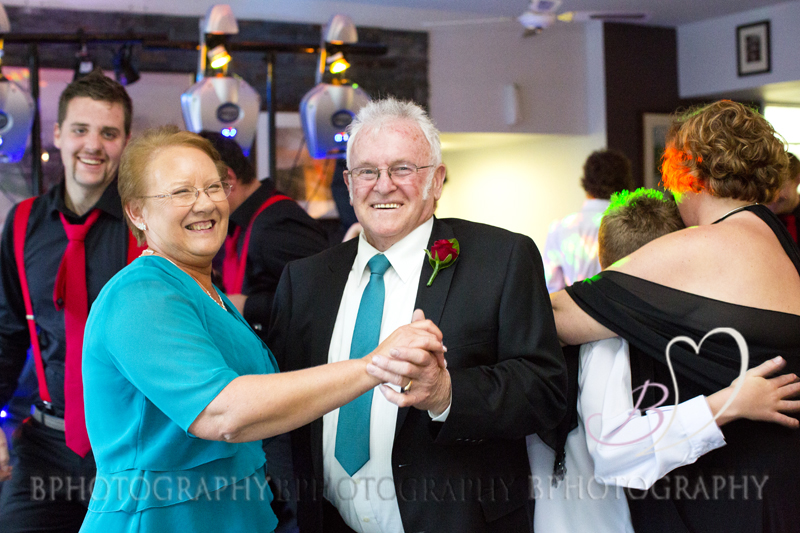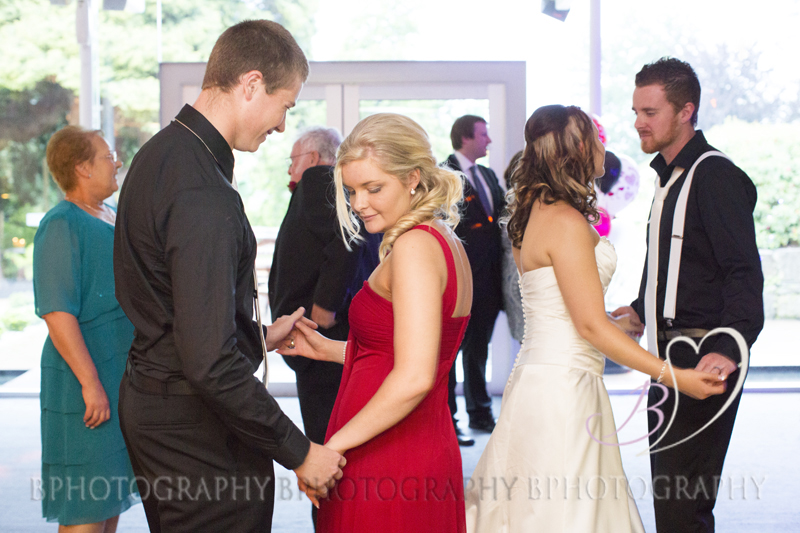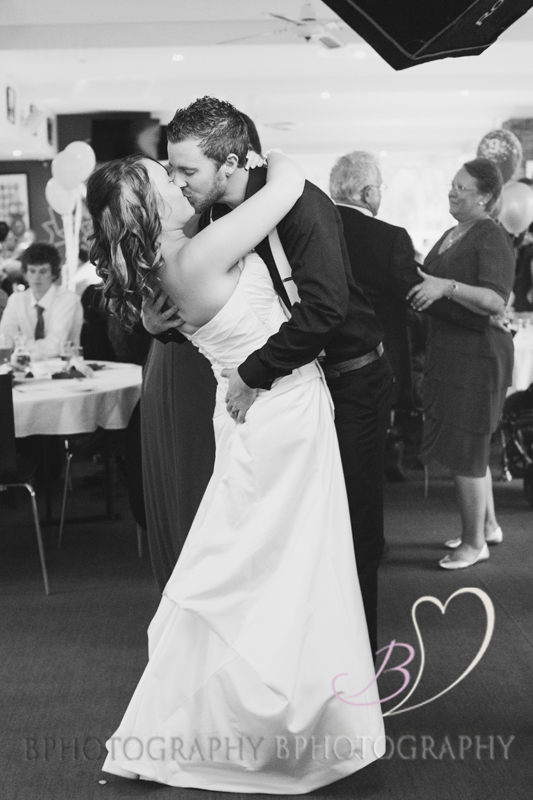 I asked Anita and Dan if they would be up to a late night shoot on a pier in the rain after their reception. We all got rather wet, especially my gorgeous and ever smiling assistant; my dear sister Bron Matthews and I. At least my couple had an umbrella. I had Bron stand behind the couple to backlight them and I stood on another pier to photograph them with the lights of Hobart in the background. I wanted the rain to show up as a halo around them. Just love this photo and can't thank my couple enough for heading out in the wind, sleet and freezing temperatures to capture something so very special.
It certainly 'Rained on their Wedding Day' – may it always bring them Good Luck, Love and Happiness xx